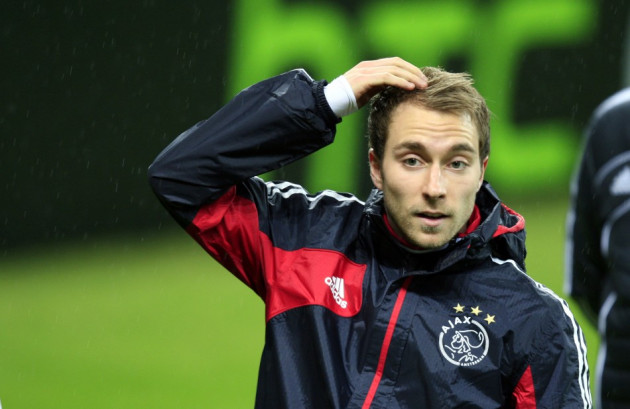 Liverpool have been dealt a blow in their pursuit of Christian Eriksen, with the playmaker reportedly edging closer to a move to AC Milan.
Eriksen has starred for Ajax in recent seasons, well and truly making up for his failed Chelsea and Manchester City trials as a teenager, and the 21 year old is now hot property on the transfer market as he enters the final 12 months of his deal with the Dutch club.
Borussia Dortmund were believed to be interested in Eriksen but the German outfit instead signed Liverpool target Henrikh Mkhitaryan. This gave the Reds the green light to pursue the Denmark international but now it now appears as though Milan are the favourites to gain his signature.
Danish paper Ekstra Bladet claims that Eriksen has agreed personal terms with Milan, but the side are still coming to an agreement over a fee with Ajax.
Liverpool still have some time to move in and make an offer for Eriksen, but it would appear that the side are now seriously running out of time if they hope to land the young star.
Eriksen recently turned down a move to Bayer Leverkusen, saying he would only move to a club that could offer him progress in terms of his footballing career.
It would appear that the youngster is looking for a club that can offer Champions League football, which AC Milan can, but Liverpool had reportedly been hoping that they would be able to convince Eriksen to move to the side on the promise that Champions League football will become a regular fixture for the club after the 2013-14 campaign.
Eriksen himself has said that he will happily stay at Ajax if he doesn't find the perfect move this summer and it looks like he at least believes that AC Milan is the right destination.