Liverpool are considering an approach to sign Chelsea striker target Burak Yilmaz. The Metro believes the 27 year old Galatasaray star will be replacement for Uruguayan Luis Suarez. However, the Reds must contend with interest from Premier League rivals Chelsea and Tottenham.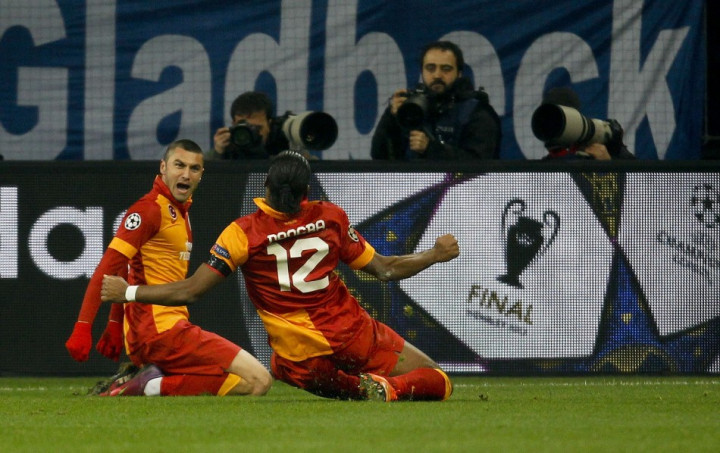 Suarez's Anfield future remains uncertain, following an explosive interview where he accused the British press of a conspiracy against him and publicly courted interest from nine-time European champions Real Madrid.
Spanish newspaper Marca earlier reported on a four-year deal between the player and the Santiago Bernabeu club, subject to an agreement with Liverpool. No such agreement has been reached and with Arsenal having had a £30m bid turned down by their domestic rivals, it appears Suarez's transfer is a matter of time.
Liverpool, of course, remain adamant last season's top scorer is going nowhere; Suarez scored 30 goals in all competitions last campaign but will miss the first six games of the new season, in line with a ban for biting Chelsea defender Branislav Ivanovic in a league game.
Yilmaz, meanwhile, is in equally prolific form; he scored 33 goals with Trabzonspor in 2011/12 and 24 with Gala last year. However, as with the case of Suarez and Liverpool, Galatasaray are reluctant to release their star.
"We have set a price for Burak Yilmaz. We will only consider an offer which is in the best interests of the club and player," Unal Aysal, the club's president, said, adding, "If Burak wants to leave and our transfer demands are matched, we could accept a deal."
The Turkish side's manager is a touch more realistic and has admitted an uphill battle in keeping the player at the Turk Telecom Arena.
"It's not going to be easy. He has targets... it will be his decision. Being wanted is a good thing... we are fond of him and believe he will do great things for us in the future," Terim explained.
Finally, Brendan Rodgers has revealed Liverpool's summer activities will need to be complemented by helping the new signings to settle into the first team. The Reds have already signed goalkeeper Simon Mignolet, defender Kolo Toure, forwards Iago Aspas and Luis Alberto
"What we've done in the early part of the summer is to improve the squad. That's something I feel we've done with the players we've brought in. Now what's important over the next three to five weeks is improving the team. That's something the club is working very hard at," the former Swansea City boss said.