Liverpool have confirmed that Jay Spearing has left Liverpool for a loan spell with Bolton for the season, with the midfielder aiming to help the side back into the Premier League.
Rodgers was clear yesterday that he had told a group of players they would not be offered first team football at Anfield, with the manager hoping that they could find clubs where they could continue to develop in the meantime.
"Liverpool is an incredible club and some players, even if you want to move them on, won't walk out," he told Sky Sports as he admitted Andy Carroll would be sold if possible.
"I can only ever be straight with players.
"I've made it clear my group will be made up of starting players, cover players who can come in, and development players who can progress.
"If you feature outside of that I will tell you and then it is up to the player what they want - do they want to play football?"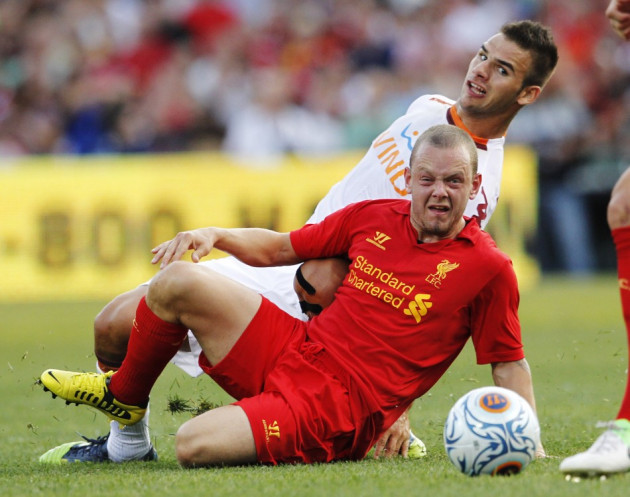 Spearing is hoping to get enough game time to show Rodgers that he's worthy of a starting position in the midfield, and though he was handed some hope of a chance when Lucas Leiva pulled up injured, Rodgers still feels he needs will be given better opportunities elsewhere.
And Owen Coyle was particularly delighted to be taking the Liverpool man on, telling the Bolton website: "We have been in the market for a player of this kind for a long time, and Jay is someone that we have always had an eye on.
"He was previously never available and, indeed, played the majority of games in Liverpool's first team last season in the Premier League.
"We did everything we can to bring Jay to the football club and so we are thrilled to bring in a player of his calibre.
"He is a young player that is driven, who is a terrific passer of the ball. He has a real desire to do well and has all the attributes that we crave at Bolton Wanderers."