Liverpool are set to go head-to-head with Manchester United as both clubs are considering a move for Vasco da Gama defender Dede at the end of the season, according to the Mirror.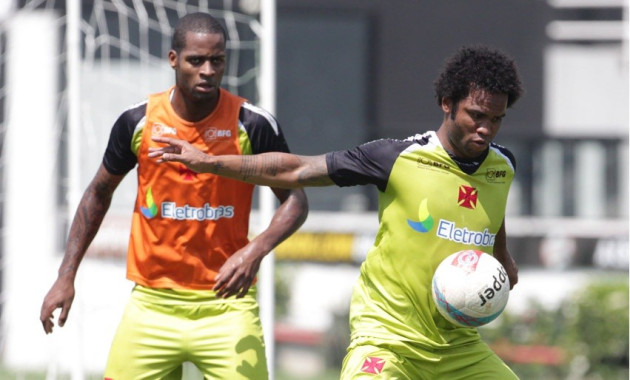 The Brazilian side are currently experiencing a financial crisis, which could see them sell their players this summer. The Rio de Janeiro based football club are looking for £15m from the clubs who are interested in his services.
Vasco da Gama's director general Cristiano Koehler revealed the defender is likely to leave Sao Januario at the end of the season as they are looking to maintain a steady balance sheet.
"We can't mislead the fans, we will find it very difficult to hold on to Dede because the club needs the resources, and at some point it will happen - by the middle of the year. We have a balance sheet we must meet, and we can't hide the fact," the Mirror quoted Koehler as saying.
"The desire of all is that he stays, but we have to prioritise the payment of wages, taxes and federal agreements, so it is inevitable we will have to sell - so it is possible, in the middle of the year when the sale goes through, we can use the money to restructure the club and make it safe," he went on to add.
Koehler also claimed the player has now set his eyes on experiencing better opportunities, which could likely lead to a move to Europe.
"The player is ambitious and he also wants to experience better opportunities with better pay, and the partners in his ownership want to make the agreement now to develop their investment," Koehler added.
Should Dede make a move to Anfield, it is likely to help the Kop manager Brendan Rodgers to strengthen their squad this summer. With the Reds veteran Jamie Carragher playing his final season of professional football, the addition of the Brazilian to Liverpool's starting lineup will bolster their back four.
However, it will not be an easy task for Liverpool to sign the defender as Sir Alex Ferguson's United are also keen on landing Dede this summer. The Mirror also claims Italian champions Juventus and Portuguese club Benfica are also interested in his services.