Liverpool captain Steven Gerrard has admitted excitement ahead of the new Premier League season and said he has faith in manager Brendan Rodgers' efforts in the transfer market. The Reds struggled to seventh in the league last season, losing to city rivals Everton for the second season in a row.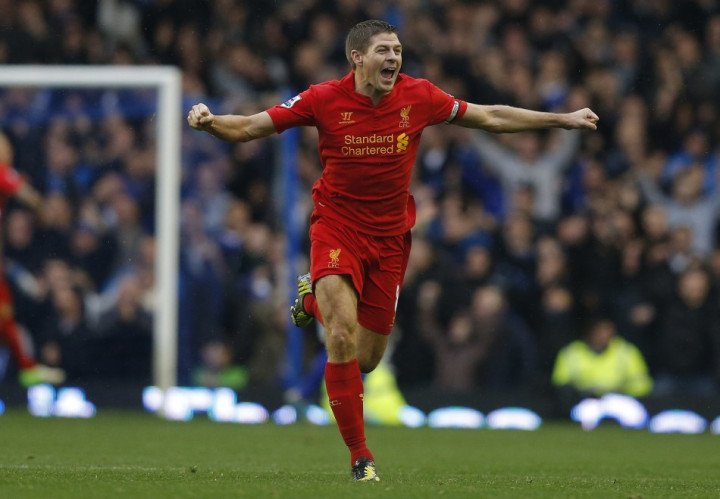 The Anfield club has responded to that disappointment and the loss of veteran defender Jamie Carragher by announcing four signings with two months of the transfer window still to run. Ivory Coast international Kolo Toure joins on a free transfer from Manchester City and he is accompanied by Belgian goalkeeper Simon Mignolet and the young Spanish duo of Iago Aspas and Luis Alberto.
"I know very little about them but I have got a lot belief and confidence in Brendan [Rodgers] and the scouting department that they are going to make the right decisions and I have seen bits and bobs of new signings we have made. I am really looking forward to getting back to work next week and seeing what the new players have got to offer and see if they can help strengthen our squad to put in a better fight for a top-four finish," Gerrard explained.
The England international also responded to questions about competition for the No 1 slot, following Mignolet's arrival. Liverpool's present No 1 is Spain international Pepe Reina, who has admitted he will move on from Merseyside if a bigger club were to call.
"I think who becomes the Liverpool No.1 is going to be Brendan Rodgers' decision. I think he has gone on the record and said he wants to keep Pepe Reina, who is a world-class goalie - and Mignolet had a fantastic season as well so competition for places is going to be really healthy. It is going to be an interesting one, we are going to have to keep our eye on it," the 33-year-old added.
"I know Pepe won't give up the No.1 without a fight. I have experienced him in top, top form and I think on his day he's in the top five keepers in the world," he concluded.