Liverpool are reportedly planning a swoop for Manchester City defender Kolo Toure, whose contract with City ends in the summer . The former Arsenal man will be available on a free transfer and will be brought in as a replacement for the retiring Jamie Carragher.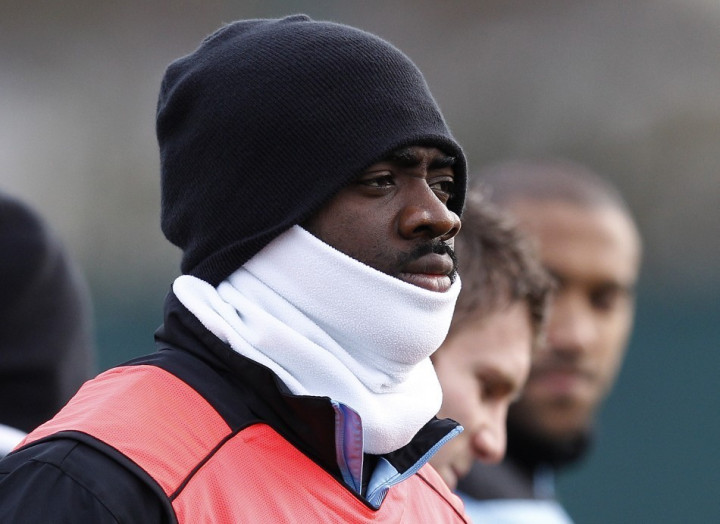 The Daily Mail reports that Toure is willing to stay in England and will be a Liverpool player come the first of July subject to personal terms and a medical. The 32-year-old has been in and out of City's squad this season, making only 15 appearances in the league. The Ivory Coast international transferred to the Etihad from Arsenal in 2009 for a fee believed to be in the range of £14m but has been unable to make an impact as was expected of him following a move.
The defender was suspended for six months after testing positive for a banned drug and has failed to make it to the Citizens' squad on a regular basis since then. Toure's inclusion to the Liverpool quad will give them some much needed experience in the backline but the Ivorian is more likely to be a squad player than a regular starter.
Brendan Rodgers has recently mused over the problems he will face when replacing Carragher and has been linked with multiple players for a move in the summer. Swansea defender Ashley Williams is believed to be the frontrunner to occupy the place left vacant by the veteran defender. Toure is expected to cover for Sebastian Coates, who is set to leave the club before the start of next season.
Lucas on Next Season
Liverpool midfielder Lucas Leiva has revealed that he will be at his best next season after recovering from a series of injuries that kept him out of first team action for the major part of the last two seasons.
"I knew it was going to be a difficult season for me, coming back from a difficult injury. Unfortunately, I got another bad one at the beginning of the season. I think the balance was very positive because I played half of the season and in the last five or six games I really felt better. Next season is going to be an important one for me because I think I will be at the level I was before the injury," Lucas told the club's offical website