Liverpool are preparing a £12m bid to sign Schalke defender Kyriakos Papadopoulos, according to the Mirror. The 21-year-old is considered one of the finest defensive prospects in European football and the Reds are believed to be tracking the Greek international to prepare for Martin Skrtel's departure.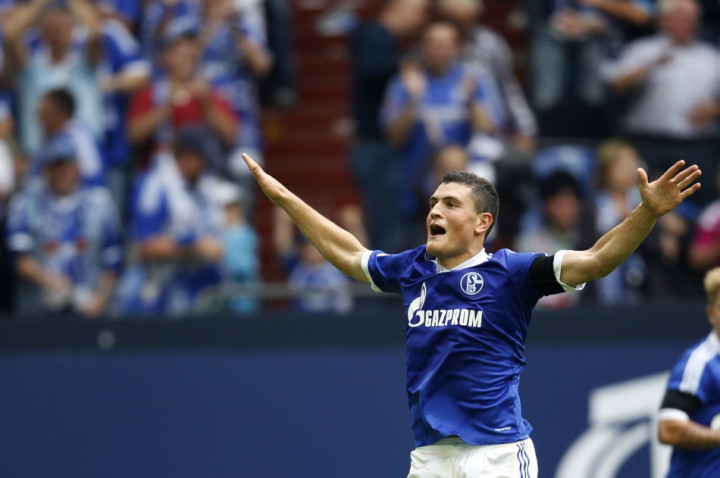 The Slovakian international is reportedly a target for Serie A club Napoli, who have spent considerably to strengthen the side ahead of a Champions League campaign this season; this includes the hiring of former Liverpool and Chelsea boss Rafael Benitez and the £34.5m signing of Real Madrid striker Gonzalo Higuain.
In any case, the Mirror believes a move for Papadopoulos could be on the cards regardless of Skrtel's future. Brendan Rodgers is believed to want one more centre-back at the club, to offset the loss of club veteran Jamie Carragher, who retired earlier this summer. Liverpool have already signed Ivory Coast international Kolo Toure on a free transfer, to add to Skrtel and Daniel Agger.
However, Rodgers' more recent comments throw doubt on the possibility of a bid for Papadopoulos. The Northern Irishman has been quoted as saying he does not see the need to sign another centre-back.
"Defensively, I think we'll be fine. Kolo has been terrific since he came in here. He may be 32 but he's super fit. He's a player who has looked after himself. His age is no barrier and he's someone with a winning mentality," the Anfield boss told the Liverpool Echo.
"He's someone we felt could come in and support the group with his experience and his qualities. I've looked at him over the course of his career and watched him a lot last year. Having seen him first hand since he joined the club, he will be very good for us this season," Rodgers added.
It should be noted that if Liverpool are interested, the race for Papadopoulos could be complicated, with earlier rumours of Arsenal's interest in the player. In June, the Mirror reported that Arsene Wenger was tracking the youngster to offset the possible departure of France international Laurent Koscielny, who was linked with Bundesliga champions Bayern Munich and Belgian Thomas Vermaelen, who was linked with Spanish champions Barcelona.