John Aldridge: Suarez Must Admit Bad Advice In Transfer Saga
John Aldridge says Luis Suarez must admit what went wrong and apologise to Liverpool fans for his actions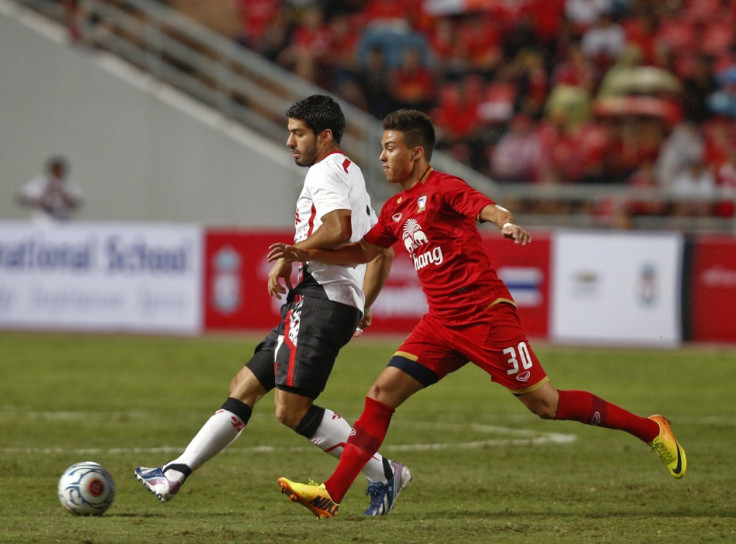 John Aldridge believes that Luis Suarez must publically apologise to Liverpool fans and admit he has been badly advised if he wishes to be given a secod chance at Anfield following a summer of controvercy.
A bad taste has been left in the mouths of many Reds supporters after Suarez spent weeks pushing for a move away from Liverpool. First he claimed he wanted to leave England, and then insisted that his only desire in the next season is to play Champions League football.
After being made to train separately from the squad, Suarez has since reportedly apologised to Brendan Rodgers and is now focused on the season ahead, having given up on engineering a move to Arsenal who so far have been the only side to show concrete interest in the Uruguay international.
But Aldridge believes that the situation will only be completely solved if Suarez apologises and explains his actions, with the former Liverpool star claiming he must have been badly advised to have acted the way he did.
"He needs to admit that he has been badly advised and that he regrets the disrespect he has shown," Aldridge said in the Liverpool Echo. "He needs to vow to give everything to fire us back into the Champions League.
"I am very disappointed by the way he has behaved this summer and he has been made to look foolish."
Liverpool worked hard to stand their ground amid bids from Arsenal designed to test Suarez's contract clauses and Aldridge had nothing but praise for how Rodgers went about dealing with the situation.
He explained: "I've got to say the club have handled it brilliantly and I take my hat off to owner John W Henry and manager Brendan Rodgers for the way they have refused to be bullied into a deal.
"Rodgers is obviously convinced that Suarez is ready to knuckle down after allowing him back to work with his team-mates following a week spent training on his own.
"However, there still hasn't been any sort of public apology."
Suarez won't feature for Liverpool until their match with Sunderland on 29 September. Without him, the side were able to grind out an important 1-0 win over Stoke City in their opening game of the season ahead of the trip to Aston Villa this weekend.
© Copyright IBTimes 2023. All rights reserved.