Liverpool manager Brendan Rodgers is set to open talks with club owner John W Henry for permission to put in a £10 million bid for Real Madrid midfielder Xabi Alonso this summer, according to the Daily Mail. The 31-year-old is yet to sign a new contract with the Spanish giants and may agree to return to Anfield should the Reds express an interest.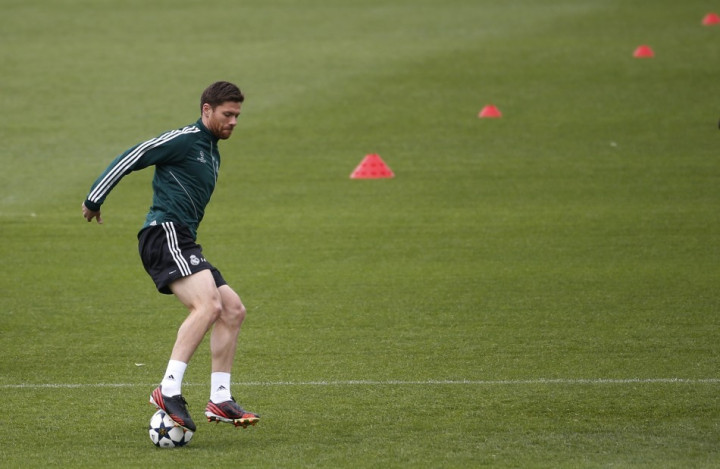 Rodgers is currently waiting for permission to approach Alonso from the owners, who have reportedly set a 30-year age limit on players to be signed. The Spaniard spent five seasons at Anfield before transferring to Real Madrid and was an integral part of Liverpool's Champions League win in 2005. The midfielder is still loved in this part of the world and with Rodgers set to miss out on Mkhitaryan, a move for Alonso back to his old club will help them challenge for a top four spot next season.
Alonso was an integral part of the Jose Mourinho side that won La Liga in 2011-12, making 35 starts, scoring one goal and providing nine assists. However, with Madrid now planning a £25.5m bid for Asier Illarramendi who is likely to replace the Spain international, the midfielder may consider spending the last few years of his career in England. Club Captain Steven Gerrard has already given his assent to initiate a move for his former midfield partner, stating in November last year that Alonso is the best player he has ever played with.
"Xabi Alonso - best midfielder I've played with, I miss playing with him," Gerrard said.
Alonso reciprocated his admiration for Gerrard, stating that the England international would slot seamlessly into the Spain squad, which boasts some of the best players in the World.
"Absolutely, there's no doubt. He could play in any national team in the world because he has so many great qualities. He is flexible. He can play at the English pace or he can associate with the ball very well. He is a very intelligent player, so he could play anywhere - not just any national team but any club in the world. But he has been a one-club man and that's something I really admire," Alonso said.