Brendan Rodgers believes that Luis Suarez, Daniel Agger and Martin Skrtel all have big roles to play in the Liverpool line-up next season, with the incoming manager revealing that all three are on board for his plan for the squad in the short and long term.
Suarez has been connected to moves across the board by numerous news outlets, even though he had a successful first season with the Reds on the pitch.
But Rodgers is sure that the Uruguay international will form a big part of his plans for Liverpool, with the manager admitting this week that he would be making some additions to what he believes is already a very strong squad.
"I have had a good conversation with Luis over the phone," he told the Liverpool Echo.
"From the outset, he has seemed a really good guy. He loves the city and the passion. We have exchanged lots of texts. He sent me a text on the first morning, wishing me good luck.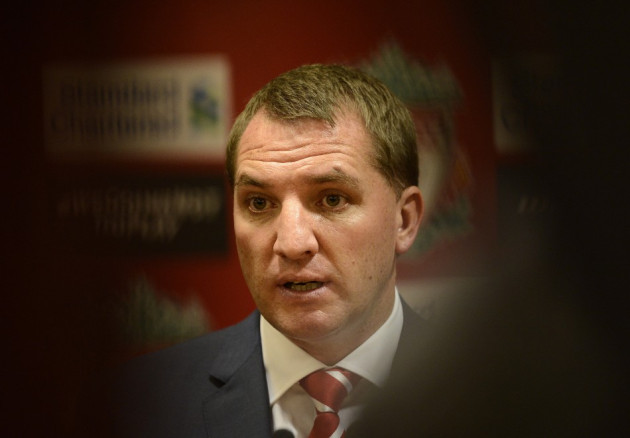 "He has really bought in to what we are trying to do. He was really excited about how we played at Swansea last year.
"He is really keen and looking forward to playing in a similar sort of model."
Meanwhile, both Martin Sktrel and Daniel Agger have also been the subject of transfer rumours.
While Skrtel took to his personal website to deny claims that he is moving away from Liverpool this summer, Agger was strongly connected to a possible deal with Real Madrid, though he always has claimed he would be happy to sign a new deal with the Anfield club is the opportunity arose.
And Rodgers says that the pair are both keen to be involved in the club taking a new direction this season, with the former Swansea man hoping to restore the Liverpool of old once more.
"I met Martin for the first time on Saturday and he's a good guy," he explained.
"I am looking forward to working with him, likewise Daniel. I had a good feeling after I spoke to him. He is very committed to the cause. He has made it very clear that he wants to be here, fighting and working to make the club better.
"These are issues that we will look to find solutions to in the coming months.
"People always talk about the players coming but what is important are the ones you already have. I look at this group and I see a really good group of players."