Brendan Rodgers has revealed that Martin Skrtel will not be leaving Anfield in the summer. The 28-year-old has failed to feature regularly this season, with 35-year-old Jamie Carragher having taken his place in the side.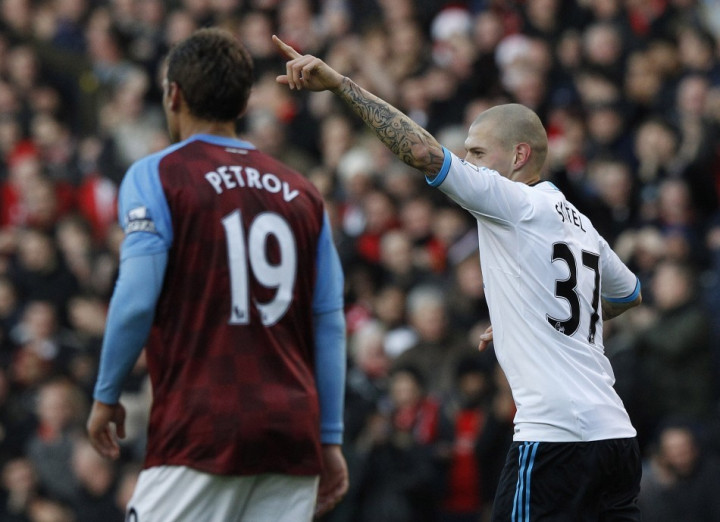 This led to speculation the Slovakian international may be used as bait in luring other players to Merseyside, particularly with rumours of Swansea City captain Ashley Williams being a transfer target. However, since then, a move for Williams has been ruled out.
"He is very much a part of what we are trying to do here. He's happy here, he's not in any rush to leave but players want to play. I haven't had any concerns with Martin at all, his attitude has been first class. It is important they know where they stand and he knows where they stand," Rodgers told the Liverpool Echo.
"It has been unfortunate for Martin but he has been a loyal member of the squad. It has been difficult for him and I've acknowledged that. I think Jamie Carragher has arguably been one of the best defenders in the league and Daniel Agger has played very well," the former Swansea boss explained.
Rodgers on Sir Alex Ferguson
Meanwhile, the tributes continue to pour in for Manchester United manager Sir Alex Ferguson. The 71-year-old Scot announced he would retire at the end of the season, after a 26-year reign at Old Trafford.
His soon-to-be-former rival, Arsene Wenger described the United boss' achievements as "immaculate" and Rodgers was not far behind. However, the Northern Irishman was also keen for his side to take advantage of a period of transition for the Premier League champions.
"Sir Alex has really put his identity on the club and that has led to success. It will take David time to go in and assess everything but it is a club as stable as any in the world and it is ready-made for him," Rodgers said.
"I can only think of Liverpool - I've a big enough job here to get us moving on but I think next year we can do that. My focus is to try to close the gap. We are bridging that gap slowly this year but hopefully we will take a bigger stride next year," he concluded.