Barcelona are preparing to bid for Liverpool defender Daniel Agger, after being rebuffed in their pursuit of Paris St Germain centre-back Thiago Silva.
The Catalans are shopping for a new central defender to replace 35-year-old captain Carlos Puyol, according to the Express.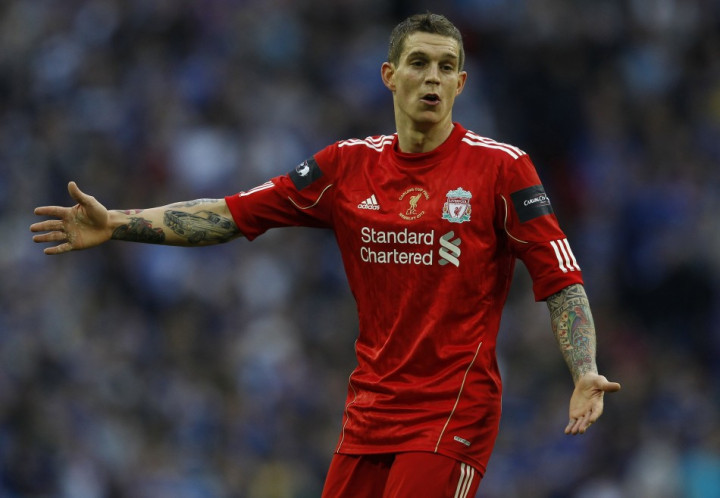 The Spanish champions have been told by Silva's agent, Paulo Tonietto, the Brazilian international will remain in Paris for the new season. Tito Vilanova's side were also linked to another Brazilian defender in David Luiz but it appears the Chelsea man has also been targeted by PSG; the Mail Online believes incoming PSG boss Laurent Blanc wants him to line-up with his compatriot in the heart of his back four.
The result is Vilanova has shifted focus to the Reds' Danish international. Agger has established himself as a key member of the Anfield club's first team and made 35 Premier League starts last season.
The Catalans will be well aware of his defensive capabilities, as they will of the desperate need to recruit in that department. The Nou Camp side have only Puyol and Spain international Gerard Pique as first choice centre-backs, with Argentine defensive midfielder Javier Mascherano filling in on a regular basis.
Agger could well be an inspired signing, if a deal does go through. The Reds' academy chief, Rodolfo Borrell, has praised the 28-year-old.
"Agger has the right characteristics to adapt to Barca's play. He is a very trustworthy centre-half, above all on the ball, because he comes out very well with it," Borrell told Mundo Deportivo.
"In a style like Barca's, a defender must have a good pass, make the right decisions, be quick when the team loses the ball and good in the air at set-pieces both in defence and attack. Agger fulfils all these qualities," he added.
The Dane will not come cheaply though. He has three years left on his contract and has committed himself to the Premier League side.
"I still have three years left and I intend to fulfil them. There are always rumours, but who is creating them? I don't know. It is not a bad thing to be linked with top clubs but you have to take 70% of the speculation off and then you have the reality," Agger told Sky Sports in May.