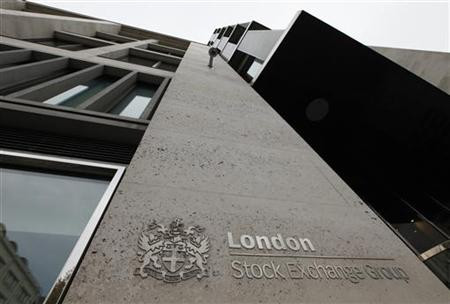 Shares in part nationalised banks Lloyds Banking Group and RBS were up in morning trading on the FTSE 100, while Barclays and HSBC declined.
This morning Barclays reported profits of £3.9 billion in the half year ended 30 June, up 44 per cent from the previous year, which while being an improvement was no better than expected by analysts.
Their results follow those of Lloyds Banking Group, which yesterday reported profits of £1.6 billion, double that expected and significantly better than the four billion pound loss made in the same period in the previous year.
By 09:30 shares in Lloyds Banking Group were up 3.14 per cent to 76.83 pence per share, while RBS shares increased 2.02 to 53.15 pence per share. However shares in Barclays were down 2.85 per cent to 330.15 pence per share and HSBC shares were flat at 672.00 pence per share.
Overall the FTSE 100 was up 0.19 per cent to 5,396.21.