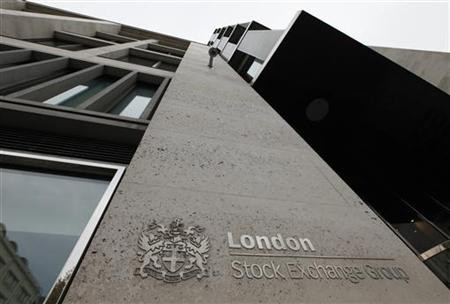 Shares in British banks were down in early trading on the FTSE 100 thanks to continuing worries over the eurozone, however later in the morning shares appeared to pick up a little.
Last week saw banking shares battered by the eurozone crisis, a theme which looks like it could continue this week after the Bank of Spain announced today that it would be taking control of the savings bank CajaSur.
In early trading shares in Lloyds Banking Group, RBS, Barclays and HSBC dropped 0.1 to 1.0 per cent.
There was some improvement later in the morning however. By 10:37 shares in Lloyds Banking Group were down 0.81 per cent to 55.35 and RBS shares declined 0.55 per cent to 44.94 pence per share.
However Barclays shares rose 0.1 per cent to 298.75 while HSBC shares increased 0.21 per cent to 630.50 pence per share.
Overall the FTSE 100 was up 0.04 per cent to 5064.96.