Lloyds Banking Group, Barclays and HSBC share price up on FTSE 100 following good companies news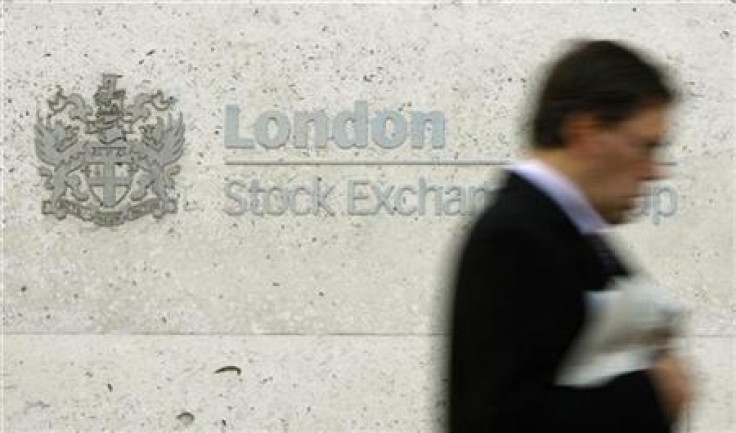 Shares in British banks were broadly up on the FTSE 100 in morning trading as a batch of good company results helped to give investors a small confidence boost as concerns continue about the state of the economic recovery.
Serco and Aggreko both reported strong half-year profit rises, while insurance company Admiral Group said it expected a good set of full year results, following a good earnings report.
However there was some ominous news from the eurozone as ratings agency Standard & Poor reduced Ireland's credit rating a notch to AA- and gave it a negative outlook.
Despite this shares in British banks were up, following losses yesterday.
By 09:50 shares in Lloyds Banking Group were up 0.40 per cent to 67.68 pence per share, Barclays shares rose 0.40 per cent to 310.40 pence per share and HSBC shares increased 0.65 per cent to 634.00 pence per share.
RBS shares however declined 0.34 per cent to 43.95 pence per share.
Overall the FTSE 100 was down 0.31 per cent to 5,139.90.
© Copyright IBTimes 2023. All rights reserved.