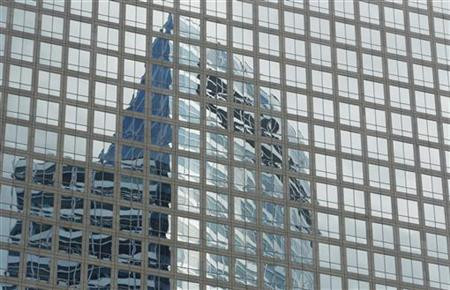 Shares in British banks were broadly up on the FTSE 100 in morning trading despite a fall in fourth quarter profits at global banking giant Goldman Sachs.
Revenue at the bank declined 13 per cent to $8.6 billion, while pre-tax profit fell 53 per cent to $2.23 billion, well below the $3.76 billion expected by analysts.
Despite this shares in British banks were broadly up, with the exception of international giant HSBC.
By 10:15 shares in Lloyds Banking Group were up 1.30 per cent to 67.07 pence per share, RBS shares increased 0.26 per cent to 42.45 pence per share and Barclays shares climbed 1.44 per cent to 300.40 pence per share.
HSBC shares declined 0.74 per cent to 698.90 pence per share.
Overall the FTSE 100 was down 0.80 per cent to 5,929.12.