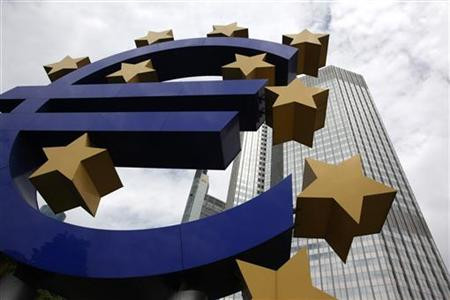 Shares in British banks were up in afternoon trading and were helping the FTSE 100 fight a rearguard action following an abysmal day of trading yesterday, which saw the index drop 3.1 per cent to 4,914.22, the lowest close for 10 months and only the second time it has gone below 5,000 this year.
Yesterday's slump was prompted by fears that the global economy may be weaker than previously thought after the Conference Board revised the economic outlook for China in May downwards. In addition there are continuing concerns about the state of the eurozone and the conditions of banks within Europe.
Today however the European Central Bank helped reassure markets about the state of European banks by saying that it had lent 131.9 billion euros in three-month funds to banks, significantly less than feared by investors.
By 14:00 shares in Lloyds Banking Group were up 1.10 per cent to 54.40 pence per share, RBS shares increased 0.24 per cent to 41.90 pence per share and Barclays shares rose 1.38 per cent to 272.90 pence per share. However shares in HSBC declined 0.15 per cent to 614.60 pence per share.
Overall the FTSE 100 was down 0.13 per cent to 4,907.79.