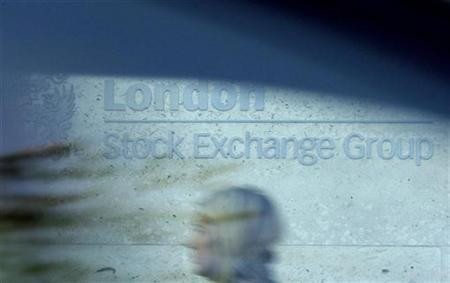 Shares in British banks were a mixed bag in afternoon trading as investors showed concern at the weakness of the economic recovery in the USA and fresh fears about sovereign debt in Hungary came to bear.
Last Friday stocks across the world fell after it emerged that there were less extra jobs than expected added in May in the USA, while many of those that were added were only temporary positions.
In addition leading figures in Hungary, while not a member of the eurozone, said that there was there was a chance it could experience a Greece-style sovereign debt crisis, but said it was possible it may avoid such a fate.
The news comes following weeks of worries about Greece and the future of the eurozone. More recently there have been fears that Greece's sovereign debt problems could be repeated in other nations such as Italy, Portugal, Spain and Ireland.
By12:33 shares in Lloyds Banking Group were down 0.78 per cent to 55.02 pence per share, RBS shares fell 0.11 per cent to 43.44 pence per share, while Barclays shares dropped 0.47 per cent to 287.25 pence per share.
However HSBC made gains, with shares up 0.46 per cent to 633.00 pence per share.
Overall the FTSE 100 was down 0.54 per cent to 5,097.97.