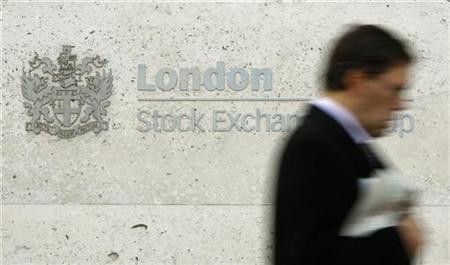 Shares in British banks were down in morning trading on the FTSE 100 as news from the U.S. Federal Reserve yesterday failed to reassure investors about the prospects of the economic recovery.
The Federal Reserve's Open Market Committee said yesterday that it would start putting money into long-term government debt, in a bid to keep down borrowing costs.
Despite the announcement, U.S. stocks fell yesterday afternoon as investors remained unconvinced that the decision would help offset high unemployment and struggling consumer demand.
Japanese stocks also took a dive today following the news, with the Nikkei average dropping 2.5 per cent.
Shares in British banks also declined in morning trading today.
By 10:35 shares in Lloyds Banking Group were down 3.77 per cent to 72.29 pence per share, RBS shares declined 3.05 pence per share to 46.97 pence per share, Barclays shares fell 3.37 per cent to 322.40 pence per share and HSBC shares dropped 1.28 per cent to 661.40 pence per share.
Overall the FTSE 100 was down 1.52 per cent to 5,294.46.