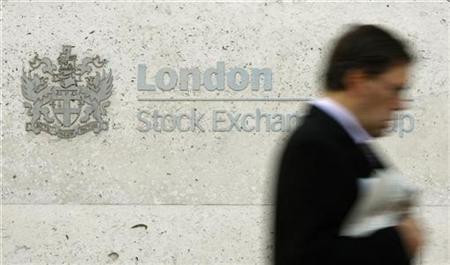 Shares in British banks continued to fall on the FTSE 100 in morning trading today, following losses yesterday induced by a report by the Wall Street Journal.
The WSJ claimed earlier this week that "stress tests" conducted on European banks this year had underestimated the vulnerability of major banks to sovereign debt.
At the time the stress tests were seen as a success for Europe's banks as all but seven European banks passed, indicating that another credit crunch would claim few casualties in the banking sector. Of the banks that failed none were publicly listed and none were British.
The report in the WSJ however appeared to worry investors and shares in British banks declined yesterday, a trend that continued today.
By 10:40 shares in Lloyds Banking Group were down 1.52 per cent to 71.41 pence per share, RBS shares fell 2.45 per cent to 44.98 pence per share, Barclays shares dropped 3.49 per cent to 303.05 pence per share and HSBC shares declined 1.70 per cent to 651.10 pence per share.
Overall the FTSE 100 was down 0.76 per cent to 5,366.54.