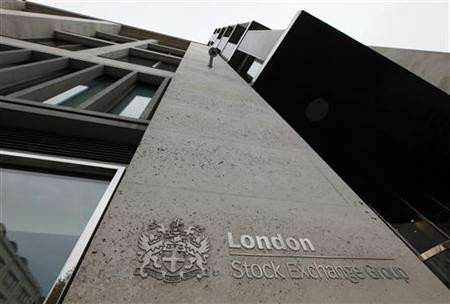 Shares in British banks were down on the FTSE 100 as U.S. bank JP Morgan reported weaknesses in its investment banking arm.
Investors will also have their eyes on results from other U.S. financial giants, with Bank of America and Citigroup also expected to post their results today.
Shares in Barclays were the hardest hit by the news from JP Morgan as most of its profit is generated through investment banking.
By 10:16 shares in Lloyds Banking Group were down 2.13 per cent to 60.58 pence per share, RBS shares declined 0.20 per cent to 45.11 pence per share, Barclays shares fell 2.26 per cent to 293.55 pence per share and HSBC shares dropped 0.80 per cent to 632.40 pence per share.
Overall however the FTSE 100 was up thanks to a rally in BP shares after the oil giant finally managed to plug an oil leak which has devastated the Gulf of Mexico and BP's reputation. The FTSE 100 was up 0.43 per cent to 5,233.77.