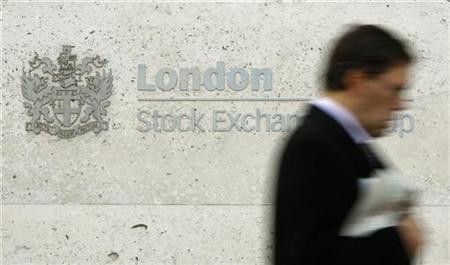 Shares in British banks were up on the FTSE 100 in morning trading following some good results from French bank Credit Agricole.
Credit Agricole today reported a set of forecast-smashing results, with Q2 net profit up 89 per cent to 379 million euros. Half year profits were up to 849 million euros, despite a 379 million euro write down from its Emporiki banking business in Greece.
The news appeared to boost investor confidence in the banking sector.
By 10:00 shares in Lloyds Banking Group were up 1.42 per cent to 66.94 pence per share, RBS shares increased 2.09 per cent to 43.89 pence per share, Barclays shares rose 1.58 per cent to 302.70 pence per share and HSBC shares climbed 0.30 per cent to 633.40 pence per share.
Overall the FTSE 100 was up 0.48 per cent to 5,133.76.