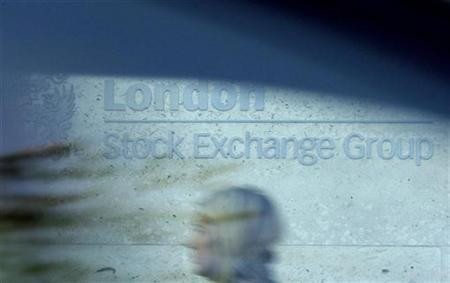 Shares in British banks continued their recovery on the FTSE 100 after ongoing worries about sovereign debt in the eurozone helped drag shares in recent weeks.
Yesterday banking stocks started to rally as investors took advantage of low prices, despite continuing fears that eurozone countries such as Greece, Spain and Portugal will need to receive a bailout from the EU in order to avoid bankruptcy.
Shares have also been hit by fears that conflict could erupt between North and South Korea after the South said it had evidence the North was behind a torpedo attack which killed 46 South Korean sailors.
While China has refused to take sides in the dispute it did help to ease concerns that it was attempting to move away from eurozone debt holdings, helping to assure markets.
By 12:29 shares in Lloyds Banking Group were up 2.52 per cent to 55.27 pence per shares, RBS shares increased 2.00 per cent to 46.00 pence per share, Barclays shares rose 2.90 per cent to 307.10 pence per share while HSBC shares climbed 2.22 per cent to 631.50 pence per share.
Overall the FTSE 100 was up 1.85 per cent to 5,131.12.