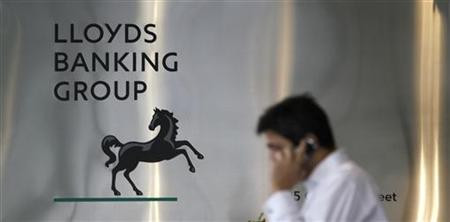 Shares in British banks were mixed in morning trading on the FTSE 100 following news that the British GDP growth was unchanged at 0.3 per cent for the first quarter.
The Office for National Statistics confirmed the figure this morning but also revised its figures for the previous recessionary quarters downwards, suggesting that the recession was significantly worse than previously believed.
Banking shares were mixed following the news. Last week saw share prices recover from serious falls caused by fears of a double dip recession.
By 10:03 shares in Lloyds Banking Group were up 0.18 per cent to 61.41 pence per share.
However RBS shares declined 0.43 per cent to 44.06 pence per share, Barclays shares were down 0.93 per cent to 298.15 pence per share and HSBC shares fell 0.33 per cent to 625.00 pence per share.
Overall the FTSE 100 was up 0.61 per cent to 5,136.71.