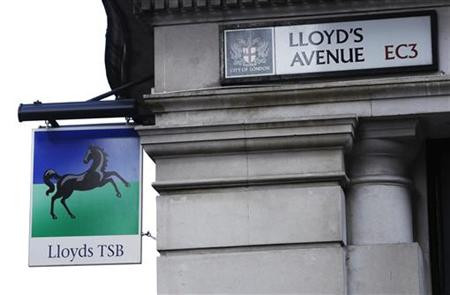 Shares in British banks were broadly down on the FTSE 100 in morning trading after Swiss banking giant UBS reported a third quarter loss in its investment banking arm.
UBS said today that it made a net profit of 1.7 billion Swiss francs, thanks mainly to a net tax credit of 825 million francs. However UBS' investment banking arm reported a pre-tax loss of 406 million francs.
On the economic front there was some good news however, with British GDP growth coming in at 0.8 per cent, double that expected by analysts, but still down from the 1.2 per cent growth reported in the second quarter.
It was not enough to lift banking shares however.
By 10:15 shares in RBS were down 0.40 per cent to 45.22 pence per share, Barclays shares dropped 1.37 per cent to 277.50 pence per share and HSBC shares fell 1.11 per cent to 661.00 pence per share.
Lloyds Banking Group however saw its shares rise by 0.15 per cent to 68.10 pence per share.
Overall the FTSE 100 was down 0.71 per cent to 5,711.12.