Nick Buckles, the beleaguered chief executive of security firm G4S, will be grilled by MPs over the London 2012 Olympics security fiasco.
Buckles will be questioned by the home affairs select committee, chaired by Labour MP Keith Vaz, about why G4S has failed to provide enough security staff for the games.
Under the terms of its £284m contract with Locog, the body responsible for delivering the 2012 Olympics, G4S is obligated to provide 10,400 guards across the 70 sporting and non-sporting venues being used for this summer's Olympics.
The contractor will not be able to meet this obligation, however, and Buckles has admitted that only 4,000 security personnel are "ready to go".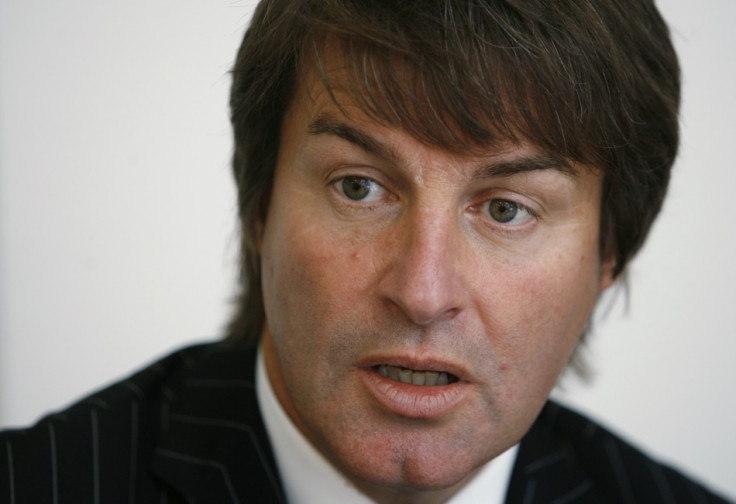 The admission prompted the Ministry of Defence to send an additional 3,500 armed troops and forced the Home Office to second thousands of police officers to patrol Olympics venues.
Despite Buckles' apology for failure to fulfil its contract, and reveal the extent of its problems until the last minute, he will come under intense scrutiny from MPs at the hearing. Some insiders have suggested that a shortfall was known about 10 months ago - and asked why action was not taken earlier.
Given that G4S claims to have trained and recruited 20,000 guards in its rush to generate sufficient staff for the games, MPs are also likely to ask why only a fifth of them are ready to work.
G4S has admitted that it stands to lose £50m in penalty fees because it has failed to meet the terms of its Olympics contract. Many critics want Buckles, who has been chief executive of G4S since 2005, dismissed.
He is reportedly eligible for over £20m in pay and benefits if he loses his job.
'Shambles needs to be sorted out quickly'

Meanwhile, home secretary Theresa May has given her own reasons for the shortfall, highlighting "scheduling problems" at G4S, and alluding to the fact that large numbers of casual staff, having been accredited, have not turned up for work.
May told ITV News: "There will be individuals who are now saying they do not wish to take that work [securing the Olympics] - that may be for a number of reasons."
May has also admitted that she does not know exactly how many G4S guards will arrive for duty over the course of the games.
Shadow home secretary Yvette Cooper told Sky News: "It is incomprehensible that with 11 days to go, the home secretary still doesn't know how many staff G4S are likely to provide. We all want the G4S shambles sorted out swiftly now.
"Even more troops and police are going to be needed, they need to know fast so they can prepare."