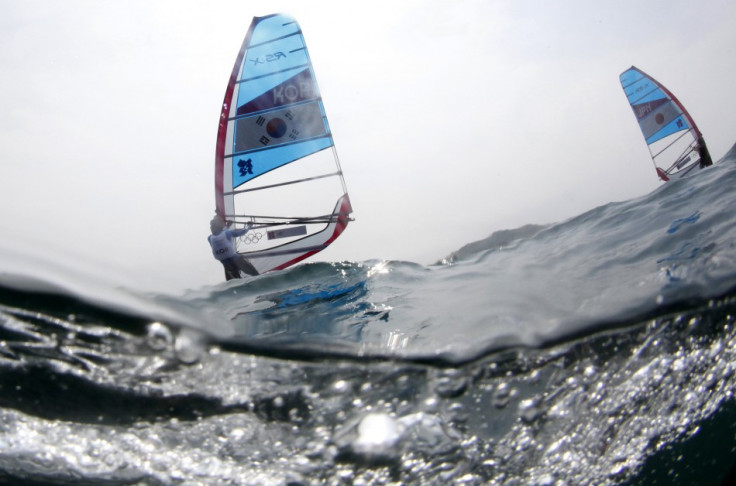 South Korean officials have confirmed the country's sailing team coach has been sent home from the 2012 London Olympics after being fined for drunk driving. In addition, the South Korean Sailing Federation has apologised on behalf of coach Lee Jae-Cheol, who was pulled over by police while driving back from a banquet hosted by the mayor of Weymouth, the town staging the sailing competition.
"Coach Lee Jae-Cheol attended a banquet and drank wine and beer on 25 July. It is true that Lee, who can't drink well, was caught drunk driving by the police when he was returning alone to the athletes' village at 5am for training after sleeping for some time to get sober at the federation's own place outside the village," the Guardian quoted the Federation as stating.
"The Korea Olympic Committee convened its reward and punishment committee and decided to send Lee home as an exemplary punishment. It is really a matter for regret. Our federation will try hard to prevent a weakening of athletes' morale and try to turn the misfortune to our advantage and do our best to realise our dream to win medals in sailing," the statement added. The secretary-general of the Sailing Federation, Kim Joon-Nyun, added Lee had been fined £250.
The Olympic sailing competition begins on Saturday, 28 July.
The incident could be viewed as a setback for the South Koreans, particularly after the country enjoyed a promising start to their Olympics campaign. South Korean male archers set two new World Records in the event are ranking rounds, held on Friday, 27 July. Team Great Britain ranked eighth in the men's challenge, scoring 1994.
The South Koreans are heavy favourites to win a host of archery medals, having clinched 16 out of the 32 available gold medals in the event since 1972, which marked the beginning of the modern archery competition at the Games. The country presently holds every single Olympic record in the women's event and five out of the seven records in the men's event.