The UK's Deputy Prime Minister Nick Clegg has invited 12 "inspirational" people affected by last summer's riots to attend the closing ceremony for the London Olympics 2012.
Maurice Reeves, owner of the House of Reeves furniture store, which was reduced to ashes during the fracas, is one of those to have received an invitation from Clegg. The Liberal Democrat leader said the 81-year-old was among 12 inspirational people he had met over the past year and deserved a chance to be at the event.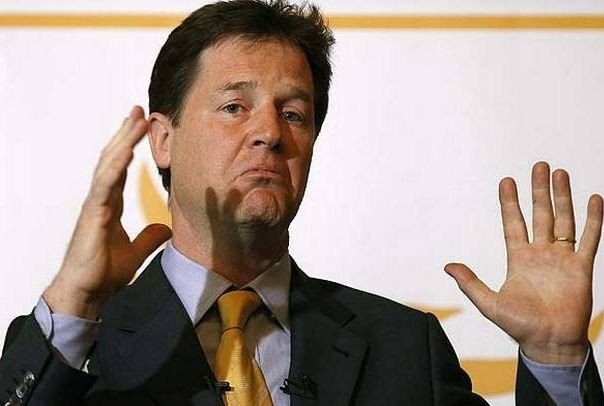 "A letter came to my shop from the Deputy Prime Minister's office," Reeves was quoted as saying, and adding, "I was totally surprised. There were two tickets for the closing ceremony. So my wife and I are going."
The sight of the 140-year-old House of Reeves in Croydon burning to the ground was a clarion call for action at community level. Rather than allow the trauma of the event to overwhelm him, Reeves has fought back by organising the youth of the community and stirring a sense of charity among residents. The building is now covered with more than 4,000 photographs of young people holding positive statements on placards and charts.
"The positive legacy of the riots was the coming together of people of all ages and from all walks of life to help mend the capital. We were overwhelmed by the support that was offered to our family and many others affected in the days and weeks that followed. We are blessed with so many bright, inspirational and positive young people in this country and I believe it's important that we don't allow the actions of such a few to cloud our judgment of the many," Reeves was quoted as saying by the Daily Mail.
Also attending the ceremony will be Basak Kartal, who was caught in the middle of the violence in Tottenham and was forced to lock herself into her café and bookshop. Her response to the looters and rioters was to organise community events that brought together police, shopkeepers, residents and politicians.
Others who received invitations include representatives of a Leeds urban regeneration project, a Rotherham training college, a London decorating business, the head of Cardiff City FC's schools scheme and a Smethwick train depot manager, the Guardian reported.
Of the 18 tickets given to Clegg, the BBC reports the deputy prime minister will keep only three.
"London 2012 has been a truly historic Olympics for Team GB and Britain as a whole," Clegg said. "Our unprecedented medal haul adds a new buzz to the excitement and anticipation around Sunday's closing ceremony. It is a privilege to be able to celebrate the incredible achievements of our sporting heroes with just a few of the inspirational people I have met over the past year, who have made such a significant contribution to their communities."