The city's parks - Hyde and Victoria - have been selected as public venues to provide tourists and locals alike the chance to see live coverage of the closing ceremony of the London Olympics 2012, when the curtain will finally fall on what has certainly been an absorbing Summer Olympics.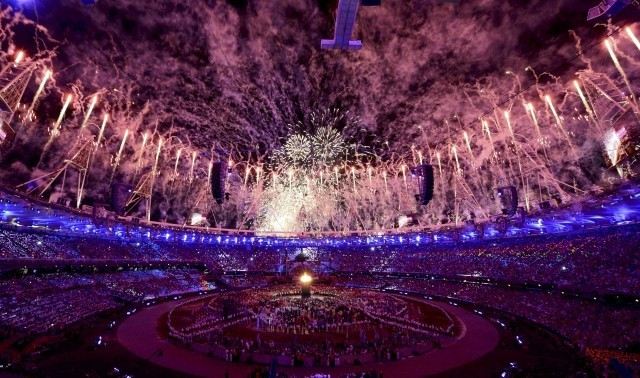 In keeping with the Olympics spirit and the tradition that marks an Olympics event as different from any ordinary World Championship or similar trophy, one of the highlights of the day will be the ceremonial extinguishing of the Olympic Cauldron and handing over of the Olympic flag. The former will be re-lit in Sochi, Russia, in time for the Winter Olympics of 2014, while the latter will travel to Rio de Janeiro in Brazil to grace the Summer Olympic Games of 2016.
As part of the initiative to involve as much of the city and the world as possible, the London Olympics organisers' London 2012 Live Sites programme offers live big-screen coverage of the closing ceremony at Potters Fields Park (with a view of the Tower Bridge) and the General Gordon Place in Woolwich, as well as Hyde Park and Victoria Park. Meanwhile, Community Live Sites have been set up all around the UK. Check here to see the big screen closest to you.
Hyde Park Closing Ceremony Concert
All venues, with the exception of Hyde Park, will provide free entry to the big screen coverage of the closing ceremony for the London Olympics 2012. Hyde Park will, unfortunately, be a ticketed event (click here to see if tickets are still available) since the park is to host the range of musical performances - A Symphony of British Music - as part of the gala ceremony. In between the performances, key moments of the Olympics closing ceremony - such as the handing over of the Olympic flag - will be carried also be broadcast. The full ceremony will also be broadcast on a separate screen during the concert.
Live Broadcast
Television viewers can tune in to watch live coverage of the closing ceremony on BBC One, BBC One, HD, EuroSport and Sky 3D from 9 pm onwards; BBC HD starts at 8.50 pm. The closing ceremony will feature more than 4,100 performers, including 380 school children from the six east London Host Boroughs, according to London Olympics 2012officials. The worldwide television audience is expected to be around 750 million people.
Kim Gavin (artistic director), David Arnold (music director), Es Devlin (scenic designer) and Patrick Woodroffe (lighting designer) will provide the stage and accoutrements for the closing ceremony and although the specifics of performers and performances have been kept a closely guarded secret, some singers were so excited about the chance to perform on a stage like this they have not been able to keep it to themselves.