London Underground: Victoria Line Suspended After Concrete Poured into Control Room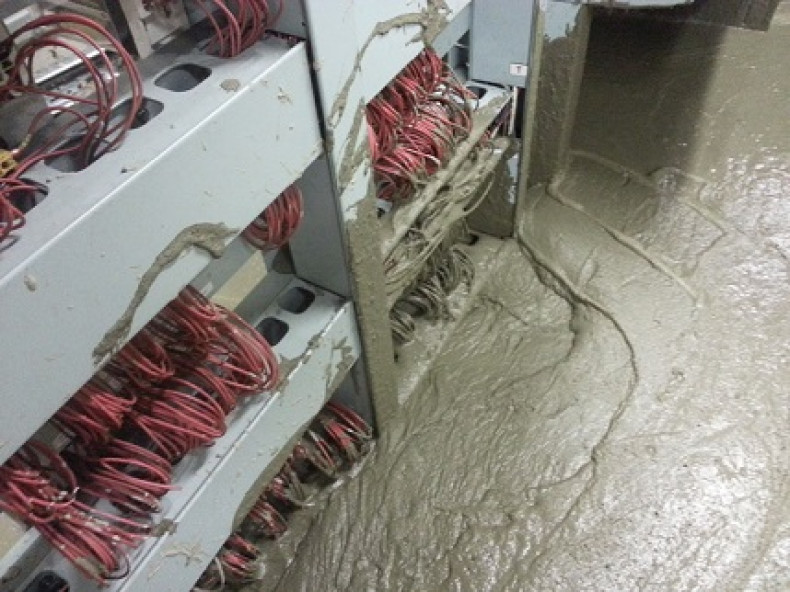 London's Victoria tube line has been suspended after an engineering team flooded a control room with fast-setting concrete.
Photos on the UsVsth3m website seem to show a signalling engine room covered in cement, as well as submerged controls panels.
Transport for London (TfL) said that water and cement used by contractors working on the station upgrade next to the Victoria line signal control room had "leaked in" to the room and caused the disruption.
Hundreds of trains were expected to be hit by the delays, bringing travel chaos for thousands of commuters during rush hour.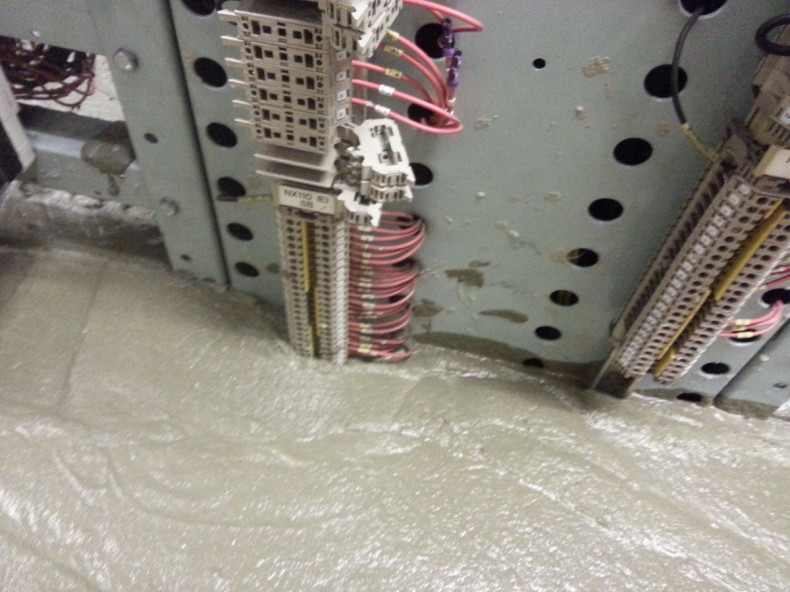 TfL had earlier said that the service between Warren Street and Brixton had been suspended because of damage caused by flooding at Victoria. Announcements warned of severe delays on the rest of the line.
TfL added that services were unlikely to return to normal today on the entire line and was advising people to use alternative routes.
A spokesperson apologised for the delays but did not comment on whether the photographs explained the reason for the disruption.
Nigel Holness, LU's operations director, said: "Our engineers are working hard to resolve the situation as soon as possible to get services back up and running but the line is expected to be affected for the remainder of the day while repairs are carried out."
Update: Victoria Line Reopened Following Cement Blunder