They took their time about it, but on Thursday football finally got a proper grip on racism. The Football Association made a bold step when banning Luis Suarez for eight matches, immediately marking a precedent for future incidents and setting a no nonsense agenda towards racism.
And now the Professional Footballers' Association, who have often opted to react rather than anticipate, say clubs will be urged to sack players who are found guilty of racial abuse.
With both the Premier League and the Football League preparing to agree on the ruling, Taylor has been shrewd in leaving the ball in the court of the clubs. While teams will still have the final say in whether to sack a player or not, Taylor says those who don't act "could be held responsible for condoning [racism]".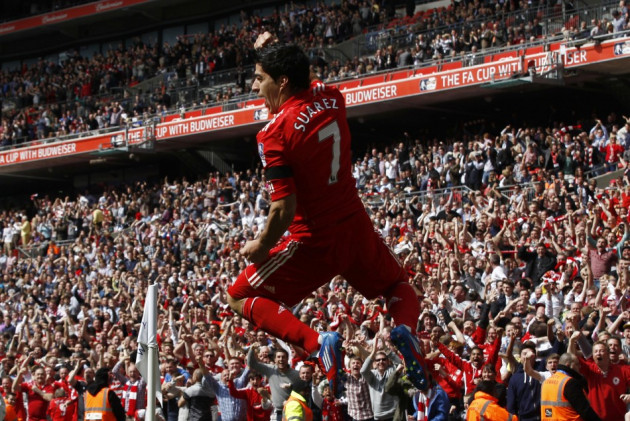 It is a superb move by Taylor, and while it empowers clubs to make strong decisions, it is the ultimate warning to players; their pockets, not just their reputation, is on the line.
The plan appears to hint towards the rule being brought in for the start of next season, and come August clubs already have work to do. While John Terry's trial for the use of racial language is just the tip of the iceberg in terms of the action he could face, in the case surrounding Suarez, Liverpool now have free reign to enforce any addition punishment they see fit.
Regardless of when the rule is eventually officially introduced, Liverpool should immediately use the ruling to their advantage and wash their hands of Suarez. During the hearing, Suarez was continually backed, to the extent that the club's ignorance verged on condoning racism in the modern game.
However, those faces are gone now, as a direct result (or in Kenny Dalglish's case a contributing factor) of the Suarez affair, an issue Tom Werner and Ian Ayre have stated could have been handled better.
Now, here's their opportunity. To dismiss any lingering doubts over Liverpool's policy on racism and to rid themselves of a player who tarnished the reputation of one of the world's biggest institutions.
I fail to see how Liverpool not acting following the introduction of the PFA rule, despite the action potentially coming 10 months after the incident, being any different to acting on an incident that happens in the present.
Fenway Sports Group were quick to dismiss those who contributed to the Suarez saga, without being able to terminate the contract of the Uruguayan, not least for his actions during Liverpool's trip to Manchester United.
Strong they were about sacking Dalglish, amid clamour from supporters to retain the club legend despite his managerial deficiencies, and now they must act decisively to finally gain closure on an issue that threated to ruin their world-wide standing.