Liverpool goalkeeper Pepe Reina has heavily criticised the decision to ban Luis Suarez for ten games, describing the FA's actions as "absurd and unfair."
Suarez's fate was decided by an independent commission following his bite on Chelsea defender Branislav Ivanovic last Sunday, but Reina has moved swiftly to defend his teammate, insisting he has been singled out because of his nationality and previous indiscretions.
"I consider myself a friend of Luis," Reina said, speaking to Spanish radio station Cadena Cope, The Guardian report. "People in England are treating him different because he is Uruguayan; because he had a previous episode like this. He knows perfectly well that what he did was wrong but a ten game ban seems to me absurd, out of proportion and unfair. It seems that the people making the decisions have got it in for Luis a little bit.
"I know Luis and I know that he is the complete opposite [off the pitch]: he is a magnificent person and great teammate. But because of the way he plays, he is aggressive and very competitive, he plays like a street player and sometimes the way he is gets him into trouble."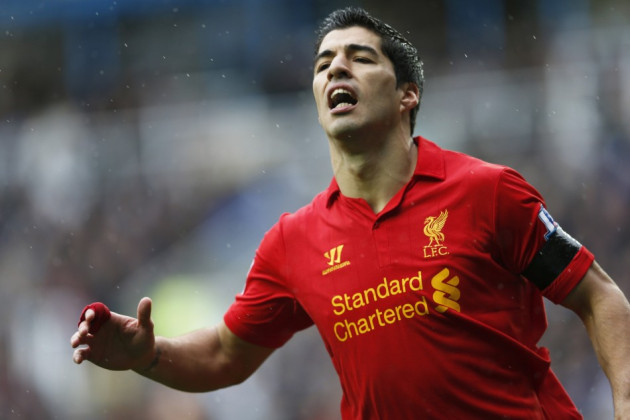 Reina went on to accuse the FA of taking a hypocritical approach when it comes to cases revolving the controversial Uruguayan. The 32-year-old indicated that English football's governing body will hand out different punishments depending on who the culprit is, pointing to the separate racism cases involving Suarez and John Terry as proof of their past duplicity.
"There is a lot of hypocrisy. Some players are treated differently to others. In the racism cases; the one with proof [referring to John Terry's case] got a four game ban and Luis got eight matches."
Suarez has also received backing from his country's own FA following Wednesday's decision. The Uruguayan Football Association have previously strongly defended their star player during past controversies, most recently after FIFA launched an investigation against the forward for allegedly punching Chile international Gonzalo Jara during a World Cup qualifier last month.
Fernando Sobral, a member of the Uruguayan FA, launched a similar criticism on the English FA in the wake of yesterday's decision, accusing his English counterparts of being excessively harsh in their treatment of Suarez.
"We know him, and we know how he is, but that does not justify some actions," Sobral told Goal Argentina. "Sometimes he makes mistakes, but then he recognises them.
"I can't say if the suspension is right or not because I don't know the FA rules. But I know that English are hypocrites and they have double morals since a long time ago, something that you [Argentines] know perfectly."
Liverpool have until midday on Friday afternoon to appeal against the decision that may see their talismanic forward unavailable until next October.