Brazil: Hunk-rating Lulu App Sued over Hashtag Insults
Fellippo de Almeida Scolari not happy with ratings on women's app that marks men out of 10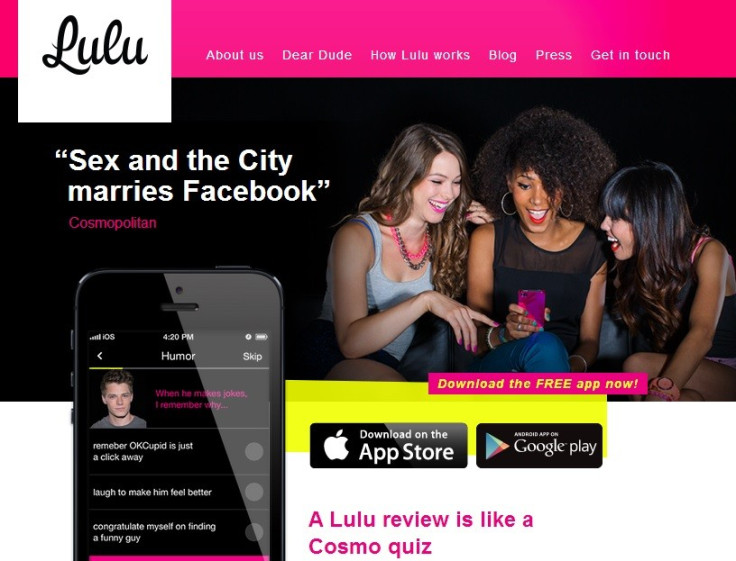 A mobile phone app called Lulu which allows women to anonymously rate men is being sued by one angry Romeo.
The app for women has spread through Brazil like wildfire since being launched only two weeks ago and is more popular than Facebook. But not everybody is happy with Lulu, including one man who is taking legal action - despite scoring a respectable 7.7 out of 10.
Fellippo de Almeida Scolari, 28, went to the lawyers in Brazil after finding his profile picture stamped with a series of derogatory hashtags such as #CheaperThanBreadandButter and #ShouldComeWithaWarning.
Lulu takes the friends on users Facebook page and invites women to pass judgment. It describes itself as "a private network for girls to express and share their opinions openly and honestly".
Scolari found out about the less than flattering comments about him only after his girlfriend was shown the app by a friend.
He said: "I was disgusted because I didn't authorise my details to be used by this app. I have a girlfriend and she learned about it because a mutual friend sent it to us. She was annoyed because she didn't like seeing this kind of thing written about me."
Scolari claimed that Lulu violates Brazilian constitutional law by allowing people to post anonymous and disparaging comments. He is claiming the equivalent of £7,000 in damages.
He said: "It's a question of privacy on the internet. I want to see the app no longer allowing people to comment anonymously and Facebook no longer giving personal details to any app."
Defenders of Lulu have compared the app to chatter between friends at bar, while the company itself claimed that 33% of men who delete themselves from the app went back to it very quickly.
But Scolari denied he was overreacting by taking the app to court.
He said: "A conversation in a bar is to Lulu as a bottle of water is to the ocean,' he said, adding that the app's impact must be seen in terms of "undue exposure, range and potential harm".
Boss of Lulu, Alexandra Chong, denied that the app violated Brazilian law.
"We designed the Lulu in order to comply with local laws in the United States and Brazil, and we have an excellent team of lawyers and consultants. I'm not aware of any case in Brazil,' she told Brazilian magazine Epoca."
© Copyright IBTimes 2023. All rights reserved.