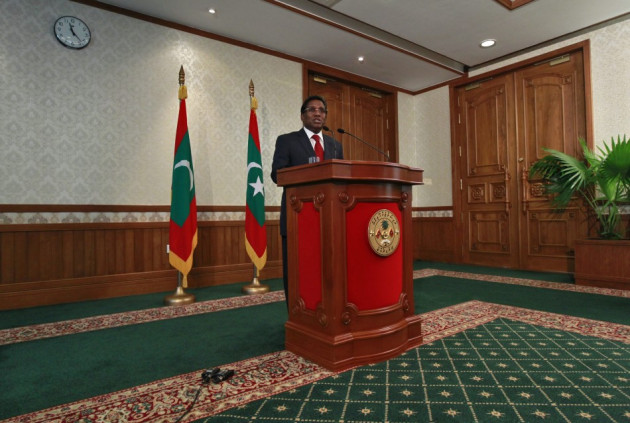 A 16-year-old girl in the Maldives faces public flogging under sharia law, as she had sex before getting married.
A court in the remote Raa atoll - 200 kilometres (125 miles) north of the capital island Male' - sentenced the teenager, whose identity was not revealed, to retrograde corporal punishment after she confessed to having sex with a 29-year-old.
The girl was denounced by her own family, which lodged a complaint to police after discovering the intercourse.
The man was convicted of having sex with a minor and sentenced to 10 years in jail.
The Hulhudhufaaru Magistrate Court gave the teenager the choice of receiving 100 lashes carried with a cane now, or serve a period of eight months under house arrest.
"In most cases, the offenders would accept the lashing as part of penance," an official said.
According to reports, the 29-year-old man travelled to the island where the girl lived with her family after receiving an invitation from her.
In the evening her relatives noticed she was not home and started looking for her around the island, only to find the couple in some bushes behind a power station.
The girl was tried and sentenced under Islamic religious law, according to which pre-marital sex is prohibited among girls aged between 13 and 18.
The sentence has triggered a torrent of criticism from human rights associations.
"Degrading and inhuman punishments should find no place in a democracy. Maldives should immediately halt the execution of the punishment and take action to amend its discriminatory laws," said Aruna Kashyap, women's rights researcher for Asia at Human Rights Watch.
According to the director of the Asian Centre for Human Rights, Suhas Chakma, the sentence is part of a plan by the government, led by President Mohammed Waheed Hassan Manik, to consolidate its support among the country's Islamic fundamentalists before the 2013 presidential elections.
"This could be used by the government to say they're committed to Islam. Courts are not independent in the Maldives so the government will have a hand," he said.