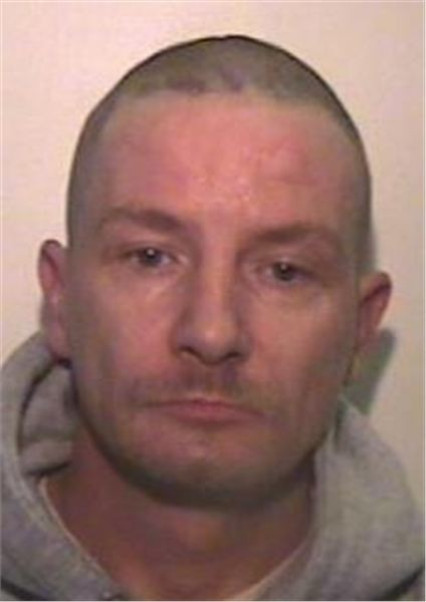 A Manchester man has pleaded guilty to wearing a T-shirt bearing a slogan that mocked the killings of PCs Nicola Hughes and Fiona Bone in a gun and grenade attack.
Barry Thew, 39, of Radcliffe, was arrested for wearing a T-shirt bearing the slogan "One less pig - perfect justice" across the front and "Killacopforfun.co.uk haha" on the back in Radcliffe town centre only hours after the officers were killed and a few miles from the scene.
Thew admitted breaching a public order offence which forbids the display of writing with intention of causing harassment, alarm or distress.
He was sentenced at Minshull Street crown court to four months months in jail for the offending T-shirt with an additional four months after he admitted breaching bail for an earlier offence of cannabis production.
He will serve half his sentence in custody.
Sentencing him, Judge Peter Lakin said: "This, on any view, is a shocking case. Your response to the shocking events was to parade around in a T-shirt in the centre of Radcliffe which had on it the most disgusting of slogans.
"In my judgment, it is utterly depressing that you felt able to stoop so low as to behave in that way. Your mindless behaviour has added to the pain of everyone touched by the deaths of these young officers. You have shown no remorse."
Insp Bryn Williams, of the Radcliffe Police, said: "While officers on the ground were just learning of and trying to come to terms with the devastating news that two colleagues had been murdered, Thew thought nothing of going out in public with a T-shirt daubed with appalling handwritten comments on.
"Thankfully the overwhelming response from the public - who have inundated us with messages of support and condolence - prove that Thew is the exception and not the rule and our communities were right behind us at our darkest hour.
"To mock or joke about the tragic events of that morning is morally reprehensible and Thew has rightly been convicted and sentenced for his actions."
Bone, 32, and Hughes, 23, were killed after being called to an address following a report of a burglary in Hattersely, Tameside.
Dale Cregan, 29, has been charged with their murders.