Man Utd Takeover: How much is the club worth? 4 players to watch if the Qatari acquisition goes ahead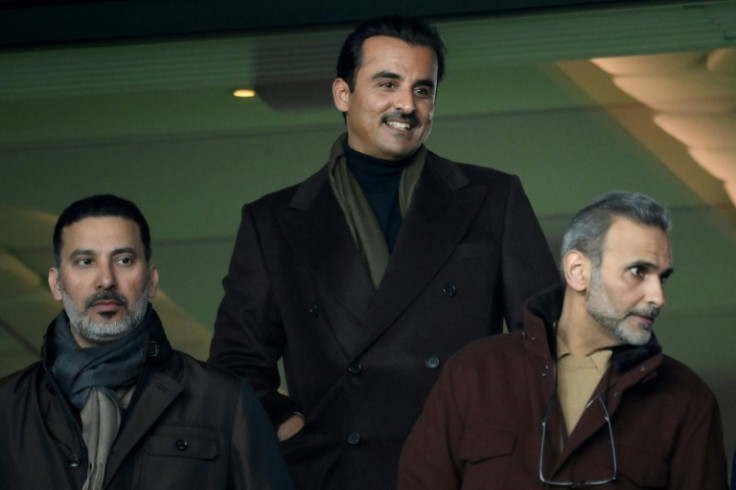 KEY POINTS
Man Utd are currently third in the Premier League table
The club last won the league back in the 2012-13 season
Man Utd are managed by Dutch boss Erik ten Hag
Manchester United, one of the most successful clubs in the history of the Premier League, is currently up for sale. In a bid to find the best way to "continue building on the club's history of success," the Glazer family, Man Utd's owners, are exploring "strategic alternatives."
However, it is still unclear if the Glazer family is looking for a complete sale or a partner-investor to boost the finances at Old Trafford. Raine Group, the New York-based investment bank, have set a Thursday deadline for confirmed bids to be submitted. They will then evaluate offers made to buy or invest in the Premier League club.
How much are Manchester United worth?
When the business closed on the New York Stock Exchange (NYSE) on Feb. 10, Man Utd were valued at $3.88 billion (£3.22 bn), according to ESPN. Since the Glazer family officially announced their decision to either sell the club or accept a new investor last November, the Red Devils' share price has climbed from $13.03 to a high of $25.39. However, what the club is worth and what the owners are expecting to sell it for could be two very different figures.
Several affluent investors from Qatar and Saudi Arabia are currently linked with a move to buy or invest in Man Utd. Jim Ratcliffe, Britain's richest man, has also confirmed his intention to buy the club as he grew up supporting the Red Devils as a boy.
Qatari Royal Family
Before the end of this week, investors linked to a royal Qatari family are expected to make an official bid for Man Utd, reported Sky Sports. The Qatari investors were approached late last year to see if they would be interested in buying the club. While they are certainly interested, it is understood that they will not overpay for the 20-time Premier League champions.
Man Utd's last Premier League title came during the 2012-13 season, which also coincided with their legendary boss Sir Alex Ferguson's last appearance as a head coach. A decade has passed, and the Old Trafford side has not gone back to being as dominant as they were under Sir Alex. With Erik ten Hag's arrival and his recent results at Man Utd, it looks like the club has finally found another visionary manager, who is very much on the course to transforming the side.
The Red Devils are much ahead of rivals Liverpool FC and Chelsea in the Premier League title race this season and more importantly, they are just five points behind the top two teams.
Transfer targets
If the Qatari takeover goes ahead, Ten Hag could receive a massive 'transfer war chest' that would allow him to compete for the world's best footballers.
Ten Hag's transfer targets ahead of the 2023 summer window could include Harry Kane, Victor Osimhen, Declan Rice, and Jude Bellingham.
Spurs striker Kane is set to enter the final year of his deal at Tottenham. If he does not agree to an extension, Spurs would be forced to cash in on him in the summer. The English striker would be a perfect fit at Man Utd as Ten Hag's squad currently lacks depth in forward positions, with Anthony Martial and loanee Wout Weghorst the only recognised centre-forwards and there are doubts if either will stay with the club in the long-term.
Man Utd, however, will face a dilemma choosing between 30-year-old Kane or Napoli's rising star Osimhen. The 24-year-old forward has netted 17 goals in 18 league games for Napoli this season, helping his side open up a 15-point lead at the top of Serie A.
Meanwhile, the upcoming summer could finally see West Ham's Rice, bag a Champions League-playing club. If the takeover happens and there are available finds, Man Utd are likely to be in the chase to sign Rice.
Man Utd will also want to land Rice's compatriot Jude Bellingham, who is expected to part ways with Dortmund in the summer. Liverpool were heavily linked with Bellingham until their fall in the Premier League table. With Champions League football looking distant for next season, Man Utd could swoop in and snatch the talented midfielder.
© Copyright IBTimes 2023. All rights reserved.