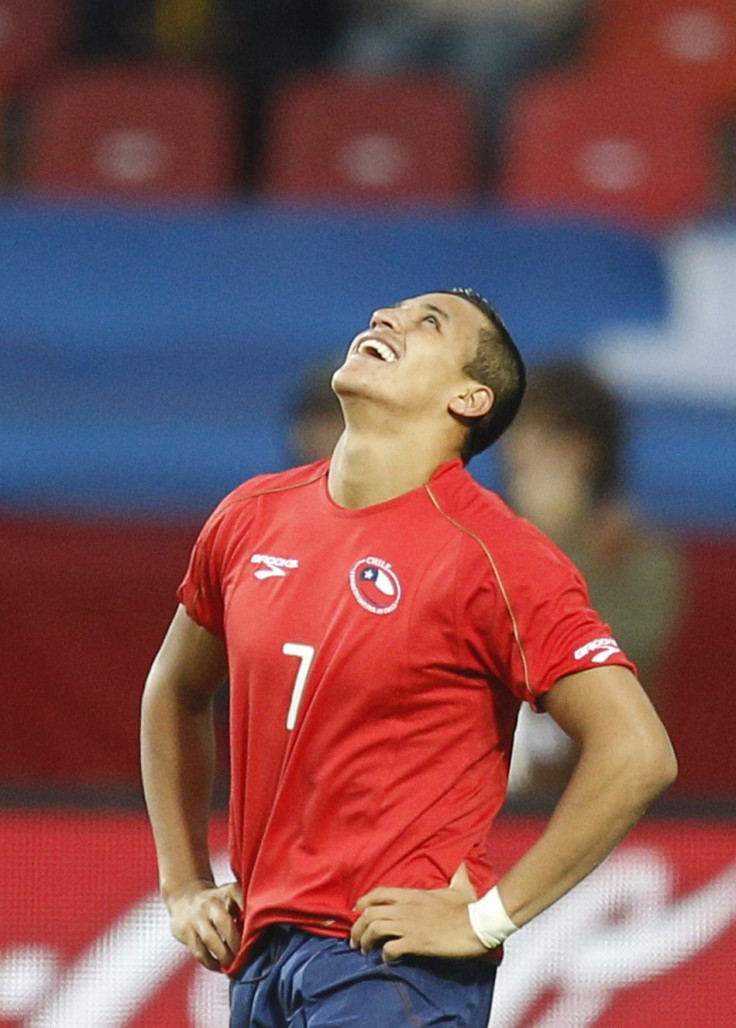 In the continuing transfer saga that involves Alexis Sanchez, it is claimed by the Mirror that any deal to Barcelona has hit a brick wall. Reports in the newspaper claim that Manchester City are now in prime position to steal Chilean winger Alexis Sanchez from under Barcelona's nose. The newspaper claim that Manchester City have been given fresh hope in their bid to sign the Udinese midfielder because of Barcelona's reluctance to pay the £40m that Manchester City say they will give Udinese for the forward. The stumbling block in this transfer seems to be that Barcelona youngster Suarez Jefren has refused to join Udinese as a make weight in the transfer. Udinese are said to have been happy to accept £30m for Sanchez plus the £10m rated Jefren but the Barcelona player's refusal to move to Italy has paused the deal.
Manchester City are in a much stronger financial position that Barcelona and will be able to offer the full Asking price of £40m for the winger without having to use a make weight in the transfer deal. Furthermore, the newspaper claims that Barcelona, who are also looking into the possibility of signing Cesc Fabregas from Arsenal, may have to pull out of the deal all together because of the relatively smaller transfer budget handed to Pep Guardiola this summer.
Reports from the BBC Sport website suggest that Inter Milan have pulled out of the race to sign Manchester City captain Carlos Tevez.. Inter Milan have ruled themselves out of any deal for the player, sighting the crazy transfer market as the reason. Marco Branca, Inter Milan's sporting director told BBC Sport: Marco Branca told BBC Sport: "Tevez is a great player, a great character, but absolutely no. "His salary means it is out of the question. The market is crazy at the moment and it is hard to compete."
Carlos Tevez is expected to leave Eastlands this summer but Inter follow Juventus in ruling themselves out of the running to sign a the striker because of his huge wage demands. Tevez who handed in a transfer request in December withdrew it soon after but an interview on Argentinian television suggested that he would never return to Manchester. Inter are big admirers of Tevez but Inter have conceded they simply can't afford the player. Inter will now adopt a new policy of looking for younger players with great talent and they can develop.