Anders Lindegaard and Chris Smalling both insist that Manchester United have moved on from their loss to Real Madrid in the Champions League, with the club focusing on defeating Chelsea in the FA Cup quarter finals.
The Red Devils missed out on progressing in the Champions League after a controversial victory for Real, with assistant manager Mike Phelan admitting the squad were 'distraught' after the match.
But Lindegaard, who is fighting David De Gea for the United goalkeeping slot, says he can see the squad are re-focusing and are ready to defeat Chelsea.
"We have to respond," he told the United website. "I sense a certain determination in the team as well that Sunday there are going to be no questions asked about who is going to win that game. We have to bounce back quickly and strongly."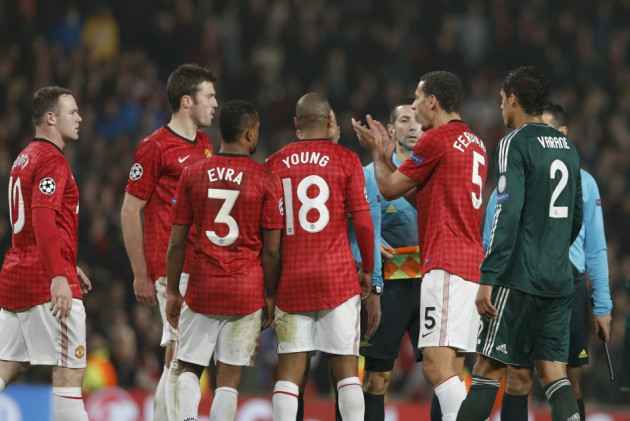 While United have had great success in the Champions League and Premier League under Sir Alex Ferguson, in recent times the FA Cup has eluded the side.
And Smalling believes that for this reason, the squad are taking the competition very seriously and want to end their drought whether they're in the Champions League or not.
"The competition holds a very high status for me," he said.
"When you're growing up you see a lot of the lower league teams and sides from around your area playing against some of the bigger teams in the competition. And it gives every kid and every young player a chance to feel that they can be a part of it and that they can relate to the FA Cup because anybody can take part.
"I played in some of the qualifying rounds. You have to play quite a few qualifiers to even get to the first round of the Cup when you're in the lower leagues. I recall we were close to playing a League Two side, but lost in the fourth qualifying round.
"It's a competition that I'm very fortunate to be a part of, whether with Maidstone or Manchester United.
"The manager has stressed quite a lot before the Cup games that it's only Scholesey, Giggsy and Fletch in the squad who've won the FA Cup [and Robin van Persie, but that was for Arsenal].
"Rio's been here for more than 10 years and never won it, so the manager is making sure we all want to win it, and we want to win it for ourselves as well."