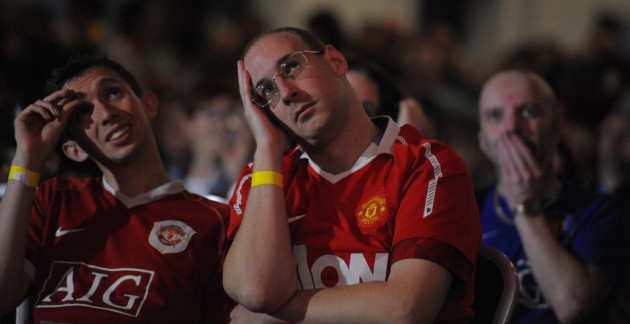 Manchester United legend Roy Keane famously railed against his team's lack of local fans, seeing them dubbed the "prawn sandwich brigade".
But a recent poll has quashed the stereotype of the Manchester United fan being a far-flung glory hunter from south of Watford, revealing that the Reds have more local fans than their rivals Manchester City.
A survey carried out by Rightmove found that 55.6 percent of Mancunians follow United, while just 14.8 percent follow City, which advertises itself as the 'true' Manchester team.
However the poll also showed United to be the third most popular team in London, with fans of the team living an average of 95 miles away from the home ground of Old Trafford.
Rightmove calculated the percentage of Premiership teams' fans living in the local area, and Wigan came out on top with 64.7 percent, followed by Norwich (60.8 percent), Southampton (51.2%) and Reading (49.4%).
Liverpool fans were found to live the furthest from their home ground, averaging a 100-mile distance, closely followed by Newcastle fans, who are an average of 97 miles from the ground.
Despite the fact that so many Mancunians pledged their support to United, the team's huge following from other parts of the country still dwarfs the local fanbase, with just 8.6 percent of United fans living in the local postcode.