Ferguson: Liverpool Have Been Superseded By City
Sir Alex Ferguson says Manchester United fear Manchester City more than Liverpool
Sir Alex Ferguson has revealed that Manchester City is a more important fixture for Manchester United than Liverpool, with the top two sides planning a face off next Monday.
Ferguson has had a long history coming up against Liverpool, from winding up the likes of Rafa Benitez to aiming to, and succeeding, in overtaking the Merseyside club's 18 title record in his 25 years at the club.
And even though he says that games against Liverpool will always be emotional, the Scot insists that there will be no bigger game for United this season than against their cross-town rivals.
"We have to get used to playing Manchester City in important games," he said, as reported by the Guardian.
"They are not going away. The support they have means we are going to be playing them in a lot of big games.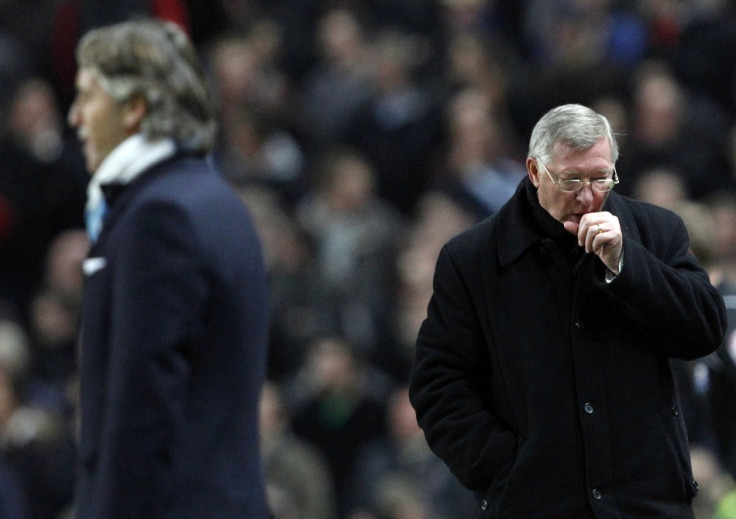 "Manchester City are our direct opponents now. They are up against us to win titles. That is what our focus is on, the team who can stop us winning.
"Liverpool v United games are emotional. But there is certainly an importance which, at this moment in time, supersedes the Liverpool games."
Ferguson also responded to Roberto Mancini's continual insistence that the title race is already over, hinting that his counterpart doesn't think that it's over privately.
"Maybe he is trying to take pressure off his own players," he explained. "But it doesn't matter. It is not going to affect our approach or attitude to the game. We know the exact situation we are in here.
"We are in a better position than Manchester City. We can get two results, they can only get one. They have to win. We can draw or we can win, which is what we will be trying to do.
"It is all down to this game. There will be a considerable number of countries watching it, so I hope it lives up to the billing."
© Copyright IBTimes 2023. All rights reserved.