Bryan Robson believes that Danny Welbeck would be an apt fill-in for Wayne Rooney during the group stages of the 2012 Euros, with the Manchester United striker shining for his club this season and showing great potential for England.
Robson, who is currently working at Old Trafford as a global ambassador, has watched Welbeck closely in his first season with the club, and though strikers such as Javier Hernandez and Dimitar Berbatov provided a great deal of competition for the 21 year old, he's now a regular starter alongside Rooney.
And Robson believes that should Welbeck get the call-up for England, the United starlet will be more than happy to deliver for the side as they travel to Poland and Ukraine.
"Well I don't think Danny would let anybody down," he said. "He's a real hard worker [and] he's worked very hard over the last couple of years to develop his talent.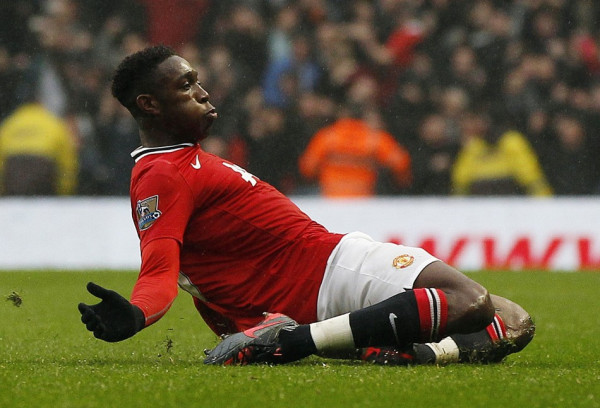 "He's just started to score goals now and that will give him great confidence. The way Danny is playing for Manchester United at the moment, he wouldn't let England down if Roy Hodgson does put him in the squad and ask Danny to fill in for Wayne at this moment in time."
Robson also approved of the idea of Scholes being selected for England, with the former midfielder arguing that he's the best in the country at his job at the moment.
"He's probably the most talented in terms of vision and passing the ball," he explained. "Scholes has got great vision.
"He is the only one that can really answer that question though [on the topic of an England call-up]. I don't know what Paul Scholes has got in his mind.
"He retired years ago. I don't think it's something which Scholes would probably take on board after so many years out but there is only Paul who can answer that question."
Scholes' comeback to United at the beginning of the year had a big hand in applying maximum pressure on Manchester City in the title chase; despite being 37 years of age, the star has been quicker than many players half his age, and on his comeback against City in the FA Cup, he had a higher percentage of pass completions than any other player on the pitch.
For more insight from Bryan Robson and other leading managers plus exclusive Barclays Premier League highlights go to www.yahoo.co.uk/sport