Manchester United could have had Gareth Bale playing at Old Trafford, had Southampton replied to calls from Sir Alex Ferguson. The Scot revealed he was one of the earliest to make enquiries about the Welshman's availability, while at St Mary's, but received no response from the Saints' management.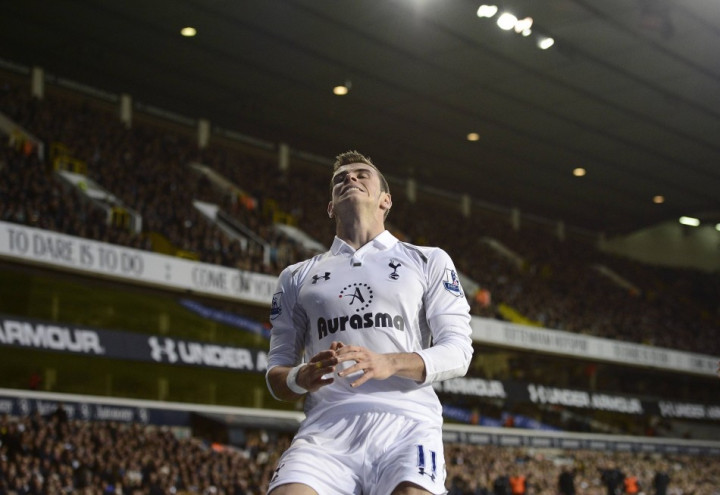 The 23-year-old Bale was subsequently transferred to White Hart Lane in 2007 and has since established himself as one of the finest attacking players in Europe. The Welsh international cemented his rise to fame by winning the PFA double - Player of the Year and Young Player of the Year - last weekend, becoming only the third player, after Cristiano Ronaldo and Andy Gray, to win both accolades in the same year. And just to ensure his dominance, Bale was also awarded the Football Writers' Award.
This season, Bale has 19 goals and four assists from 30 Premier League appearances and 24 goals and 10 assists in 41 appearances across all competitions. The left-footed wide man's form has attracted intense interest from nine-time European champions Real Madrid, who have been strongly linked with a £60m summer bid. In addition, Bayern Munich and Manchester United have also been linked with bids.
"We were disappointed in Southampton at the time, because we were first there, but they never came back to us. We were disappointed in that," Ferguson explained, adding, "Gareth was a left back when we tried to sign him. It wasn't until Harry (Redknapp) went to Tottenham that he converted him into a wide left player. He reminds me a bit of when we signed Lee Sharpe."
"Lee was a six foot, gangly slim boy, but all of a sudden he was built like a light heavyweight American boxer. Bale is the same, the way he has developed physically in the last two years. He has matured very well," the Scot concluded.
Bale over Robin van Persie?
Meanwhile, Ferguson also compared Bale's season with United striker Robin van Persie. The Dutch international has had an excellent first season at Old Trafford, with 25 goals and eight assists from 35 games so far.
"I don't think you can dispute the awards he [Bale] has picked up. Some of the goals he has scored this year have been fantastic. Maybe Robin [van Persie] is a little bit unlucky, in that he hit a quiet spell for a while and didn't score. At that time, Bale was bashing them in from all sorts of distances, so he had the edge," the 71-year-old veteran explained.