Gary Neville has argued that only Sir Alex Ferguson knows when he will retire from Manchester United, with the 70 year old still going strong as speculation surrounds a possible replacement.
Ferguson is now entering into his 27th year in charge of the Red Devils, and his achievements for the club have far outweighed that of any manager in Premier League history at the very least.
And as the futures of Jose Mourinho and Pep Guardiola are windely speculated, it would appear that a ready-made replacement is on hand for when Ferguson does call it a day.
But Neville believes while he can continue to do good for United, he won't stand aside no matter how good the possible replacement is.
"Whilst he wants to carry on, Sir Alex Ferguson will not stand aside for anybody,'' he told ESPN. "He will decide when he doesn't want to do it anymore.
"He is not the type of person who would just step aside so he could watch someone else manage his football team. It has been Alex Ferguson's last season for 15 years now. Unless it is the best kept secret in the world, nobody knows other than him.''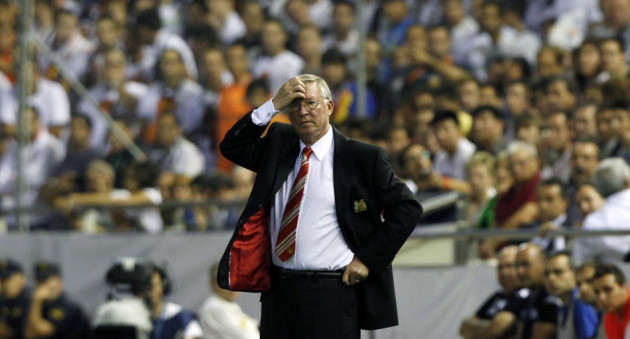 For City, it's a very different story, with Roberto Mancini under increased pressure after the side failed to qualify for the Champions League knock out stages.
And Neville believes that if he can't win the title this season, his job is likely to be taken away from him, with a plethora of brilliant managers available to step in.
"Roberto Mancini deserves more time but it is not a ridiculous suggestion to think City would not consider making a change if he doesn't win the league,'' he explained.
"Whilst Roberto Mancini continues to be successful he should stay in his job but it does feel like one day Mourinho or Guardiola will end up there.
"They have a new chief executive and a new director of football who presumably have the ear of the owner. It might be three or five years but eventually they will want to stamp their mark on the club and Mourinho and Guardiola have to be pretty high on the list.''