Jose Mourinho says he would love to return to Chelsea some day, but the Portuguese tactician has all but ruled out the possibility of taking on a role at Manchester United or Manchester City in the future.
Mourinho's future at Real Madrid is very much up in the air, after a controversial season in which the players reportedly insisted they wanted the manager sacked.
Spanish media has continually reported that Mourinho has already agreed to exit the club at the end of the season, and he has fueled speculation about a return to Chelsea next season by admitting he still harbours an emotional connection to the west London club.
"In this moment, I am completely independent of talks and speculations, and people who know me, know me well enough that I think about my job at Real Madrid," Mourinho told Sky Sports.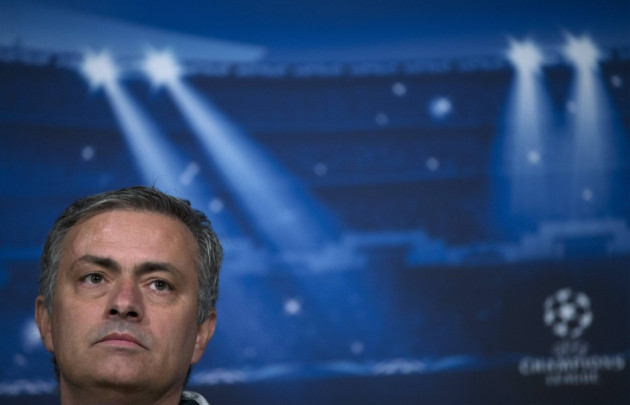 "I cannot deny that, despite this weather, I love it here [in London], and as I said I have a house and I have big emotional connections with Chelsea and one day I think naturally I will have to be back to English football, or to Chelsea or to another club.
"Of course, Chelsea means to me differently than other clubs. Chelsea is in my heart as Inter is for example.
"One day I have to be back but again it is normal that I am in London. The same way I walk in my home city in Portugal, people see that as normal and this is normal, the same thing is normal when I am in London."
Mourinho has also been touted as the successor to Sir Alex Ferguson when the wildly successful manager hangs up the hairdryer at United for the last time.
But he insists it's unlikely that Ferguson, or Roberto Mancini at City, will be leaving their posts any time soon to make way for a position for the 50 year old.
"I think Manchester is Sir Alex's kingdom and I would love that job to be his job forever, and for many more years and the other chair is Roberto with a contract," he explained.
"He was champion two years ago so I don't think there is a move over there and I hope everything goes well for everyone. Even Benitez, I hope it goes well for him and I wish the same for them as me for it to go well."
Mourinho also cleared up the rumours that his recent trips to London were to discuss his future with any clubs, insisting it was for personal reasons only.
"You know, there is a lot of talk but I think people has to understand that I can be in London very often, because we have a house here and I love it here and our daughter is coming to study in London and being in London should be seen as a normal thing for us," he said.
"But every time I come and people see me shopping, people start immediately making connections about a return and I feel it a little bit because I say every day I love it here and I have a fantastic time, and that I will return one day so, to be fair, I give a little contribution to the speculation.
"But at the end of the day I am in Madrid and very committed with ambitions for the club for the rest of the season."