United Form Will Make No Difference To Liverpool Match-Up
Nemanja Vidic says it's all about who can take the pressure on the day in Liverpool v Manchester United
Nemanja Vidic has claimed that Manchester United's form won't matter come Sunday when they face Liverpool, with the two sides always bringing their best to the match as they look to keep an edge over their rival.
Much has been spoken about what will happen off the pitch as the Red Devils take on their fiercest rivals at Anfield, but for Vidic the task at hand remains taking to the football pitch and taking three points away after 90 minutes.
United are currently on a good roll of form, and after defeating Wigan 4-0 and taking a much-needed away win in the Champions League, could be seen as favourites over a Liverpool side who have so far struggled in the league.
But according to Vidic, there are no favourites when Liverpool face Manchester United, with both sides giving it their all for the win.
"These are the games you want to play in," he told the United website. "There's always a good atmosphere, our fans give us great support at Anfield.
"We'll go there to enjoy the game and play good football. We're in good shape at the moment, we have a few players back from injuries and I think we will prepare well for this game.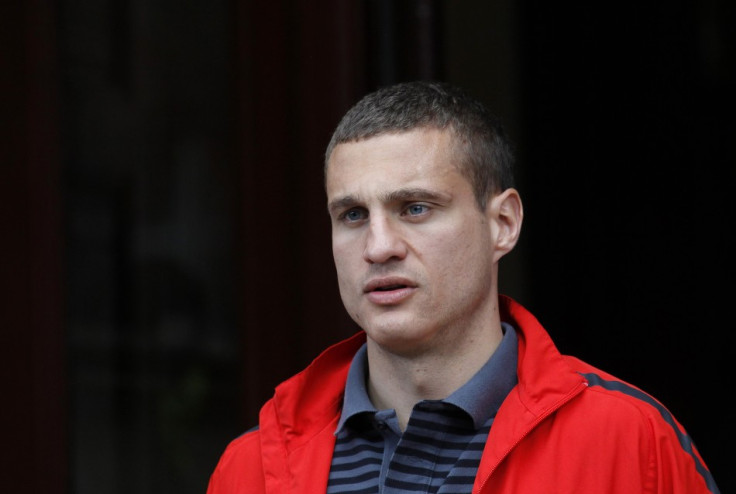 "If you look over the last few years, it doesn't matter how they are playing or how many points they've got, Liverpool always have a good game against United. They'll be strong, they'll be aggressive and they obviously have strong support from their fans.
"It's a different game. Form does not give any team an advantage. It's a game by itself. We have to think about that. We're not going there as favourites, we just have an equal chance of winning."
Vidic reflected on the Champions League win over Galatasaray last night to give the United squad motivation to keep the momentum going this weekend.
"It was a tough game," he explained. "We started well and scored the goal. They had a few chances but I think we had more overall and, in the end, I think we were the better team and we deserved to win this game.
"We knew how important it was to win the first game and we did it. Now we can move forward and work on the next game."
© Copyright IBTimes 2023. All rights reserved.