Former Manchester United winger Willie Morgan has claimed that the club should snatch Raheem Sterling from Liverpool as soon as possible, with the young winger likely to fit perfectly into Sir Alex Ferguson's line-up as a replacement for Luis Nani.
Sterling has had a breakthrough season for the Reds, being handed a chance by Brendan Rodgers to step up and play as a regular in the first side.
But contract talks over a new deal at Liverpool are currently stalling, with tension reportedly rising between Rodgers and Sterling's management.
And with that in mind, Morgan has argued that should United come into the fray for a replacement for Nani, who is set to leave the club, they should make an offer that the Liverpool wonderkid can't refuse.
"Sterling is the first winger I have seen in a long time who looks like a proper winger," he told the Manchester Evening News. "He looks very good already and I think he is going to be great.
"If you just let him go wide on the outside of the full-backs all the time I think he will be a great player.
"He'll frighten people to death, so long as nobody coaches it out of him. He's the brightest prospect out there and would suit United."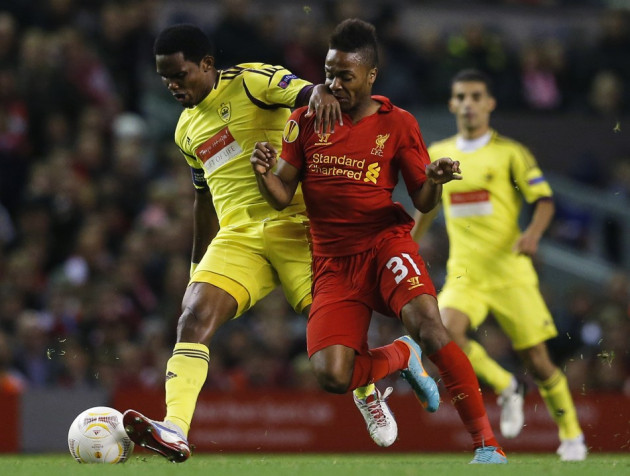 Making a move from Liverpool to United would no doubt leave Rodgers feeling particularly unhappy over the outcome, with the Reds relying on their younger players to give the side hope as they look to challenge for honours in the long term.
And Morgan insists that having a depth in the winger department is very important to United, with Sterling is the type of player who can fit perfectly into their style of play.
"It's traditional United and is a great weapon," he explained. "Having two wingers going at a defence is exactly what opponents struggle to cope with these days.
"Full-backs generally are not good defenders any more. They are not equipped to deal with marking an out-and-out winger these days. They are half-baked forwards.
"Any side with wingers who can play are a winning team as far as I am concerned. It was good to see United use them at City and they really did stretch them."
Whether United go for Sterling or not, Liverpool will no doubt be very hopeful of agreeing a new deal for the England international, if only to calm the speculation surrounding him.