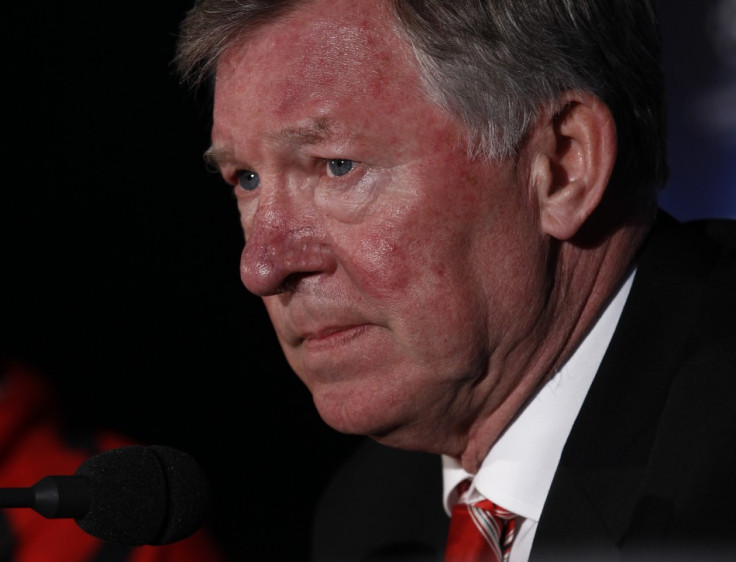 So, another league title for Sir Alex Ferguson, a nineteenth for the club and in one swoop two 'noisy neighbours' knocked from their footballing perch. On Saturday Manchester United wrested the mantle of English football's most successful club from Liverpool and sufficiently dampened Manchester City's 1-0 win over Stoke in the FA Cup final.
But there was a sense of anti-climax about this United victory, a feeling that this is a side undergoing a period of transition that could re-calibrate the make-up of next season's Premier League.
There is no need to panic, not just yet. Indeed, few other managers could have nurdled a United team so obviously lacking a figurehead through an often gruelling season. A record 19th league title should surely have been secured in cavalier style, not through a controversial equalising penalty and a steadfast refusal by either side to attack the opposition in the last fifteen minutes. Likewise, a haul of five away wins all season - the lowest by a title-winning side in the league's history - underlies some brutal truths about this championship winning team.
Indeed, whilst English football's two senior trophies now reside in Manchester - the first time City and United have both won something major in 43 years - there is a sense that it is United, rather than City, who are the team in transition.
In the same way that Chelsea struggled to re-adjust after senior players moved on last summer, United could find that an overhaul of the squad, surely required over the summer, might be one step too far.
All of this is to supremely underestimate Sir Alex who has previously shown up a doubting world that there is actually life after such players have left - the departures of Eric Cantona, Roy Keane, David Beckham and Christiano Ronaldo can attest to that. But replacing an unsettled star player is easy, rebuilding the spine of a team is altogether harder.
Edwin van der Sar's impending retirement means a new goalkeeper is most urgently required. While Rio Ferdinand's persistent injury problems suggest a new centre back is too.
Similarly Owen Hargreaves's knees and Michael Owen's fitness highlight a need to reinvest in a shallow squad that used to run much deeper.
Michael Carrick and Darren Gibson are surely nobody's solution to United's central midfield equation, while doubts remain over Nani's long term future at the club. Another striker, preferably a potent one, is also required to compliment Wayne Rooney, Javier Hernández and Dimitar Berbatov.
But of most concern is the issue of how much longer Scholes and Giggs can be expected to rage against the dying light. The latter perhaps has another season in him, the former is said to be considering retirement.
And the question of Ferguson's retirement still hangs as an unanswerable question in the air.
In this light it is Manchester City that more closely resemble a team in the ascendancy. Indeed, after Yaya Toure's goal, 16 minutes from the end of a final Manchester City dominated, a club too closely associated with the self-destruct button in the past can look forward to a golden future.
Mancini was the first to put the significance of Manchester City's win in context as he announced it was about "changing the history of the club" while the outstanding defender Vincent Kompany said: "We have laid down the first brick. Now we can build a house on it."
The Italian is often accused of being too tactically conservative, a trait that is still treated with suspicion even by some of his own supporters, but Manchester City will accept success in any form and the delivery of Champions League football with the bonus of an FA Cup will go some way to administering that.
Mancini's lavish transfer budget makes him a target when Manchester City fail to deliver and this will only increase now that City are playing in Europe. But big money has done for City, just as it has long done for United and it is only right that Mancini receives the credit due to him after fashioning their first serious success since the mid-70s.
From here the expectation of the restless oil sheikhs will be that City go on to become a true European super club rather than one who transiently buy success without ever establishing themselves as anything more than pretenders or arrivistes.