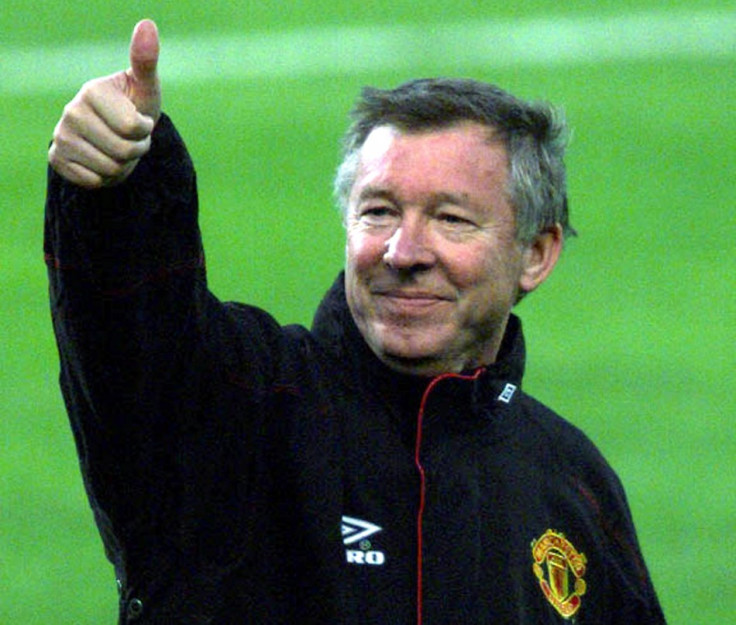 Manchester United manager Sir Alex Ferguson, despite his differences and rivalry with Manchester City boss Roberto Mancini, has praised the Italian manager saying that he possesses the same qualities of Real Madrid boss Jose Mourinho.
The Special one had also once upon a time led Chelsea to glory, when he had been their manager (2004 and 2007). Now Ferguson feels that Mancini will do the same with City.
"We had to contend with Jose's management style, which was very effective,' said Ferguson. He did a fantastic job there. You knew you were competing against a very clever manager. You weren't just facing the money, you were facing a very united squad," the Daily Mail quoted Ferguson as saying.
"They were hard to beat. City - quality-wise - are very similar to Chelsea at that time. Some of their players have had outstanding seasons. When you win the league you need five or six players who are consistently good all the time. City have had that this year and the manager, for most of the part, has done well," the Sun reported Ferguson as saying.
Also, Ferguson believes that Mancini has showed a lot of strength and patience as City manager even when he was faced with many issues this season including Carlos Tevez's temporary departure and Mario Balotelli's conduct on and off the pitch.
"It is obvious all the things he has had to deal with. If he didn't have the closeness to win the league, it might have fallen apart," said Ferguson, according to a Metro report.
Apart from singing praises about Mancini, the 70-year-old Scotsman says that he will make drastic changes in the Red Devils' playing eleven if they lose the title to City.
In spite of many experts strongly believing that City will dominate English football if they win the Premier title this season, Ferguson says that he will continue to help his side play positive football no matter what.
"We do tend to get there in the end but it looks like we're going to miss out this season. We're not looking as though it's the end of an era for us. In many ways, it's the start of one for us," ESPN reported Ferguson as saying.
"The challenge will be really obvious to them [the players] now. If they lose the league, as we did with Chelsea a couple of years ago, we did something about it. Hopefully, we can do so again," he added.