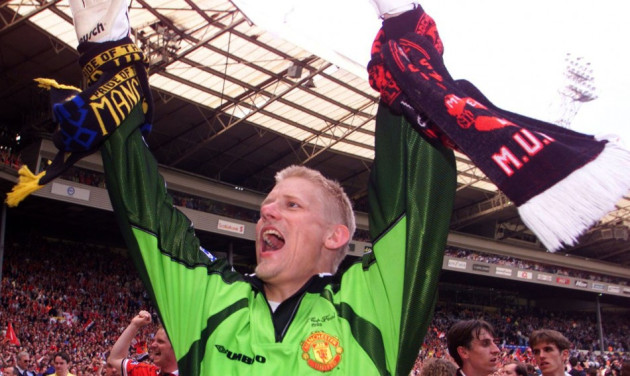 Former Manchester United goalkeeper Peter Schmeichel admits he will be worried for his old club if they are not seriously challenging for the Premier League crown this season.
David Moyes' first season in charge at Old Trafford has got off to a rocky start with two wins, two losses and a draw in the opening five league games, an indifferent run which culminated in a 4-1 loss to arch rivals Manchester City at the Etihad Stadium.
United lie five points off Arsenal and Tottenham Hotspur at the summit of the Premier League and despite a sense of renewed optimism reverberating around Old Trafford following the 1-0 win over Liverpool in the Capital One Cup, their former goalkeeper is unsure of their title credentials.
"I am not confident we are going to retain the title," Schmeichel told BBC Sport. "We know we will recover, through this season, with all the changes, is not going to end with the championship.
"I can accept us not winning the title as long as we are competing for it. It is quite competitive this year. If we are not there or thereabouts then I would be worried.
"I think we will be, though, because that is what sort of a club Manchester United is."
United's away losses to Manchester City and Liverpool have soured the start of Moyes' reign as Sir Alex Ferguson's successor after such an impressive start following a 4-1 thrashing of Swansea on the opening day of the season.
Given the significant strengthening both Arsenal and Tottenham have undergone since the end of last season many have suggested a much closer title race than the one that saw United win their 20th Premier League crown by 11 points.
But despite the added competition, Schmeichel is sure the side he won an infamous treble win in 1999 will be challenging, despite the significant changes the club has undergone over the past four months.
"We know we are going to be there or thereabouts again, that is what we do, that is what Manchester United is all about," the Dane added.
"It is not something we take lightly and we know we need to work hard as that is part and parcel of being at Manchester United."