Sky Sports pundit Jamie Redknapp believes that Sir Alex Ferguson would be having a chuckle to himself over Manchester City's demise in the Premier League, with the club now eight points off title leaders Manchester United in the table.
City began a war of words with United in mid-March, making the claim that the Red Devils have shown desperation this season in the form of losing promising youngster Ravel Morrison and bringing back the retired Paul Scholes.
But as Scholes scored a goal for United on Sunday in their 2-0 win over QPR, and City faltered to lose 1-0 to Arsenal and fall almost three games behind their rivals in the title race, Redknapp believes Ferguson will have the last laugh.
"Sir Alex Ferguson must have watched Balotelli implode and had a quiet chuckle to himself," he said in the Daily Mail.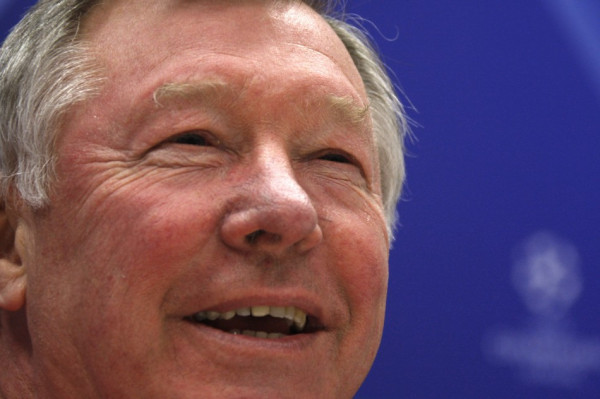 "Manchester United have not been without their mavericks, but each of them - from Best to Cantona to Rooney - have a burning desire and a love of the game, a passion to succeed and a drive to be the best.
"Rooney has not been without his problems. But he hasn't been booked in the Premier League this season and looks to be growing up.
"Balotelli is incapable of growing up."
United now face the possibility of lifting the trophy when the side take on City on April 30, and Redknapp argues that the mess that the Citizens have found themselves in comes down to a lot of Balotelli's actions over the season.
"When I watch Balotelli, I see a player who has no respect for the shirt, no respect for the history and no respect for the supporters who have been to the lower reaches of the Football League before suddenly finding themselves watching an oil-rich club who can compete financially with anyone in the world," he argued.
"Balotelli has ability and he has scored 17 goals, including two in the 6-1 victory at Manchester United, but does his quality outweigh the negative shadow he casts across the club? No."
But the former Tottenham and Liverpool man believes that Roberto Mancini is ultimately to blame for City's dimise at the hands of United, explaining: "I understand at City, the feeling among the other players is that there is one rule for Balotelli and another rule for the rest.
"If the owners are to sack Roberto Mancini for coming up short this season, then it is his handling of Balotelli that has exposed his failings as a manager more than any other. He signed him.
"He knew what he was letting himself in for. When Jose Mourinho sold Balotelli, it was because he didn't believe he could change his ways."